News
Link Tank: Sabrina the Teenage Witch is Headed to Riverdale
A classic Archie comics character is headed to Riverdale, Gal Gadot opens up about Justice League production issues, Facebook is rebranding, and more in Link Tank!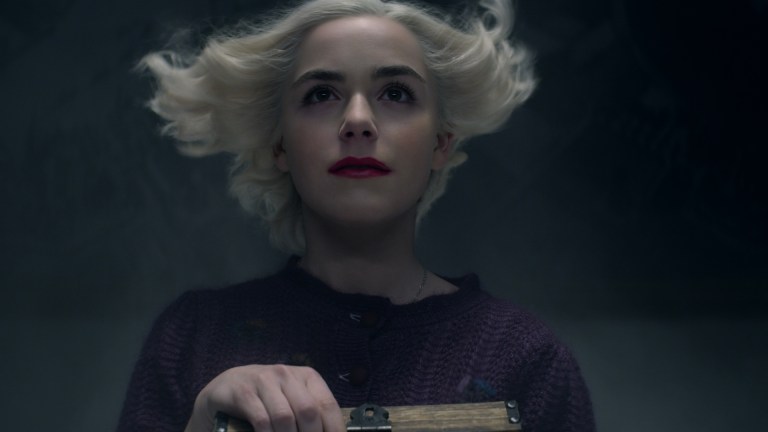 Sabrina the Teenage Witch is officially part of the Riverdale universe, and it's strange to say the least.
"Riverdale's original idea of crazy was that Archie Andrews was sleeping with his teacher and Jason Blossom was very dead. Five seasons and a cult, several murders, some supernatural monsters, and two teachers randomly leaping out of the same damn window, anything goes—so at this point, the fact that a new trailer heralding a long-awaited crossover is so bananas should be unsurprising. And yet, reader. And yet."
A new LEGO set based on Spider-Man: No Way Home might clue us in on some of the film's secrets.
"The new LEGO set for Spider-Man: No Way Home not only provides cool visuals, but it also raises some important questions. On the box, we can see Wong getting trapped by what looks like a giant robot rover with a claw and MJ is using a candlestick to try and help him. We can also see one scenario where Peter is trying to drive away on a motorcycle and the Cloak of Levitation is following after him. On the flip side of the box, Wong is deeply engaged in computer research while Doctor Strange wields a … wrench?"
Wonder Woman herself comes clean on how poorly director Joss Whedon treated the cast on set while filming reshoots for Justice League.
"Ray Fisher has had a long, public feud with Justice League reshoots director Joss Whedon over what he says was 'gross, abusive, unprofessional, and completely unacceptable behavior on set. While not all of his co-stars were quick to voice their support as he took on everyone he possibly could at WarnerMedia for what he saw as an ineffective investigation into the allegations, one person who very quickly did was Wonder Woman actor Gal Gadot."
Facebook is in full rebrand mode and plans to change the companies name to reflect better where its mission statements and goals lie.
"Facebook is planning to change its company name next week to reflect its focus on building the metaverse, according to a source with direct knowledge of the matter. The coming name change, which CEO Mark Zuckerberg plans to talk about at the company's annual Connect conference on October 28th, but could unveil sooner, is meant to signal the tech giant's ambition to be known for more than social media and all the ills that entail."
Acclaimed independent filmmaker Nia Dacosta is about to bring her unique flair to the MCU with The Marvels, now hitting theaters in February of 2023.
"Now, DaCosta is working on her third film, The Marvels, a sequel to Captain Marvel, the 2019 film that introduced the moviegoing public to astronaut, test pilot, and superhero Major Carol Danvers. The Marvels, like all Marvel projects, is hotly anticipated, but DaCosta is rising to the occasion. The native New Yorker is currently in England where she is hard at work on her current project. We spoke by telephone as she drove home after a full day of filming about what it's like to work on a really big film, how she empowers women characters, and the limits of collaboration."
Activision Blizzard might've found a way to get out of their ongoing lawsuit.
"Activision Blizzard, embroiled in legal wranglings over alleged appalling work conditions for its staff, has requested additional time to investigate and potentially disqualify the California Department of Fair and Equal Housing from its ongoing legal battle with the agency. This is on account of potential ethics violations in its other ongoing legal battle with the California Department of Fair and Equal Housing. This is likely very bad for the DFEH's prospects in both cases."