News
Link Tank: Run a Kingdom in New RPG Yes, Your Grace
Why you should play Yes, Your Grace, Rescue 2020, alternate day fasting, and more in today's Link Tank!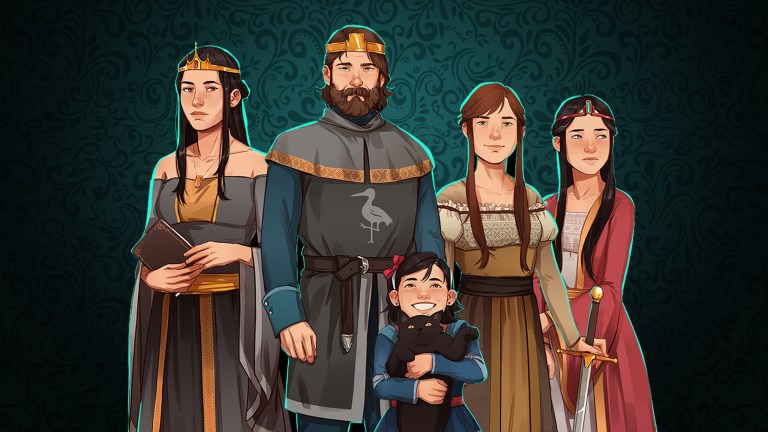 If you ever want to be the head of a kingdom with all the stress and responsibilities of managing one, Yes, Your Grace is the game for you.
"Yes, Your Grace from developers Brave at Night is a PC role-playing game that puts you on the throne and gives you the nearly impossible task of managing an entire kingdom on the brink of war. Because 2020 is the perfect time to release a game about trying to herd a city full of proverbial cats while the world burns around you."
Marvel's new series Rescue 2020, a companion piece to Iron Man 2020, is a refreshing take on Pepper Potts.
"A companion piece to Dan Slott's Iron Man 2020, Rescue 2020 is a beautiful look at Pepper Potts in a way that we've never really gotten to see her before. While she's been a part of Tony Stark's story since the '60s, she's gone through many changes throughout Marvel comics. Sometimes a love interest, often happily married to Happy Hogan with children, Pepper Potts just recently became a different kind of superhero as she took on the mantle of Rescue in 2009."
A hotel in Mississippi has helped over 60 rescue dogs find their forever home.
"At the Home2 Suites by Hilton Biloxi in D'Iberville, Mississippi, it's not unusual for guests to leave with much more than they arrived with. The hotel is home to one foster dog at any given time, and visitors are free to walk them, play with them, and even take the dogs home, Insider reports."
A new study reveals why alternate day fasting may be the key to better health.
"Alternate day fasting is a deprivation diet that may be as challenging as it is beneficial for health. Studies on humans and animals suggest that eating just every other day could be a sound way of preventing metabolic conditions like high blood pressure and cholesterol, both of which can cause heart disease."
More people than ever are telecommuting for work due to the COVID-19 coronavirus. Check out these tips for working from home for first-timers.
"The global spread of COVID-19, the novel coronavirus, is keeping people at home. Major conferences, including Mobile World Congress and Google I/O have been canceled to decrease the risk of infection. Some employers are encouraging or requiring people to work from home for an indeterminate amount of time. If you're new to the work-from-home lifestyle, whether due to coronavirus or because you've managed to find a remote-based job, you'll need to change some of your habits and routines to make working from home a success."
Check out this podcast segment of Brandon Routh sharing his feelings about Superman in the context of modern day.
"Back in 2018 during the 40th anniversary Superman Celebration that was held in Metropolis, Illinois, we had the opportunity to sit down with actor Brandon Routh, who, of course, portrayed the Man of Steel in 2006's Superman Returns….When we sat down to talk, Brandon had just come off the main stage where he spoke to fans, the love they obviously felt for him and his take on Superman palpable. That connection is where the conversation began, and from there we went on to discuss the character's continuing relevancy in today's world."