News
Link Tank: The Brief Revival of a Superman Broadway Musical from the '60s
The brief Superman 1966 musical revival, Toshiba exiting the PC sector, why Rosalie Hale deserves better from Twilight, and more!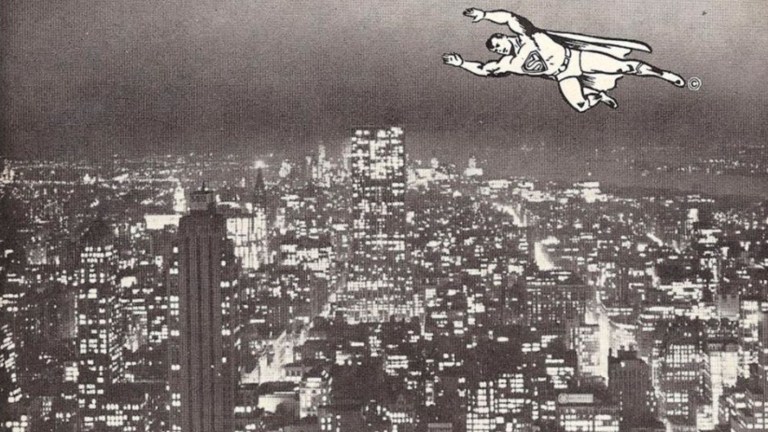 It's a Bird … It's a Plane … It's Superman was a 1966 musical flop that almost saw a revival in 2010. Here's what happened.
"Dallas is a long way from Metropolis, but within the space-age architecture of the Dallas Theater Center, Superman was preparing to take flight. It was 2010, and the organization was on the verge of premiering what it hoped would be one of the biggest shows in its history: an entirely reimagined take on the 1966 Broadway production It's a Bird … It's a Plane … It's Superman."
Toshiba, a long-time household brand name for personal computers, is exiting the PC sector.
"Two years ago, Toshiba signaled its intention to get out of the personal computer business by transferring 80.1 percent of its Toshiba Client Solutions (TCS) shares to Foxconn-owned Sharp. Last week, the company confirmed all remaining shares had also been transferred to Sharp, and with it Toshiba completed its exit for the PC sector."
Real Genius turns 35 this month. Check out some fun facts about this 1980s classic film.
"In an era where nerd is a nickname given by and to people who have pretty much any passing interest in popular culture, it's hard to imagine the way old-school nerds—people with serious and socially-debilitating obsessions—were once ostracized. Computers, progressive rock, and role-playing games (among a handful of other 1970s- early '80s developments) created a path from which far too many of the lonely, awkward, and conventionally undateable would never return."
With the Twilight series back in the news again, let's take a look at why Rosalie Hale deserves better.
"Twilight is back in the public discourse with the release of Midnight Sun, the retelling of the story from Edward Cullen's perspective, which was long-awaited for some diehards. As people are re-discussing the books, the only thing I want to talk about is Rosalie Hale and how underserved she was in the series."
For people who use non-medical grade, reusable face masks, here's how to effectively clean them.
"Wearing a face covering helps prevent the spread of COVID-19 by providing a physical barrier. In saying that, they don't replace the need to keep up physical distancing, hand hygiene, and staying at home when feeling unwell (as well as any other government restrictions). They should also be worn correctly."
Robert Pattinson apparently tried to lie his way off the Tenet set to get to his screen test for The Batman.
"Ah, but Christopher Nolan, he is a man wise to deception. Fooling the creator of Memento? Not so easy. Okay, so maybe Christopher Nolan isn't a master genius; he might, in fact, be the guy who keeps pushing for Tenet to be released during a pandemic. But he is, at least, not all that easy to trick, as Robert Pattinson learned when it was time to do a screen test for the eponymous superhero in The Batman."
David Ayer's new crime thriller film starring Shia LaBeouf, The Tax Collector, is kind of a mess.
"As part of his preparation to play the role of a ruthless Los Angeles gangster named Creeper in writer-director David Ayer's crime thriller The Tax Collector, which unceremoniously blasts its way onto VOD today, Shia LaBeouf got an enormous, real chest tattoo that prominently displays his character's name."