News
Link Tank: Why Quibi's The Golden Arm Is Worth Watching
The Golden Arm on Quibi, Center Stage turns 20, how a virtual SDCC will work, and more in today's Link Tank!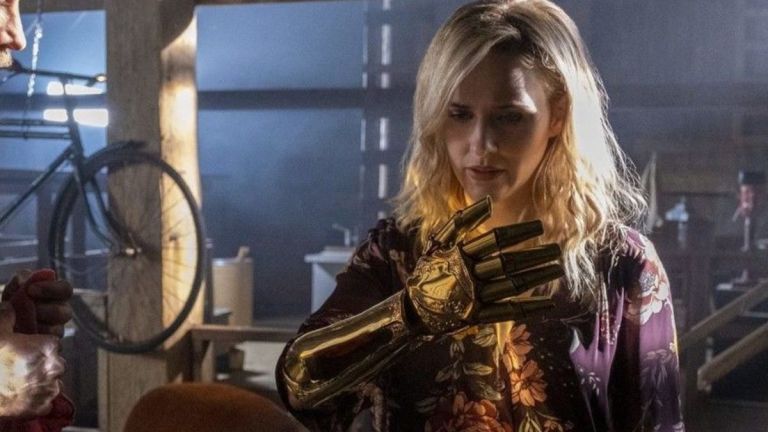 The Golden Arm on Quibi is a show starring Rachel Brosnahan, and it's well worth your time.
"Sometimes a creation comes along that is so deliriously bad, so poorly constructed, so wrong in every way, that it becomes the stuff of legend. We saw this with last year's cinematic debacle Cats, which earned a fan base devoted to mocking it. And these types of mindbogglingly bad projects are the stuff of legend: from Gigli to Viva Laughlin to The Room, we love/hate these bananas entries into the pop culture canon."
It's been over 20 years since the ballet movie classic Center Stage premiered. Here are facts about this film you may not know.
"On May 12, 2000, Center Stage burst into movie theaters across the nation, featuring some of the best ballet dancers in the industry, a bright-eyed and talented newcomer named Amanda Schull, and Peter Gallagher's critically acclaimed eyebrows. Two full decades later, it's become a cult classic that anyone who's spent more than a few hours in a ballet studio still can't stop talking about."
Like every canceled event in a quarantined world, San Diego Comic-Con is going digital. But how can a virtual SDCC work?
"At this point, you know what the deal is regarding the coronavirus pandemic and comic book conventions here in the U.S. Because the virus is most easily transmitted between people when they're clustered into enclosed spaces and when they're in large groups, cons of all types have been put on hold for the year."
Black Snake Moan is the cult classic movie to watch the today before it leaves Netflix on the 19th.
"Movies come and go from Netflix all the time. With so many must-see movies and TV available to stream, you can't be expected to keep track of everything on any given month. That's where Inverse comes in. This week, there's only one movie you need to watch on Netflix before it leaves on Tuesday, May 19."
Microsoft's Build 2020 Conference is happening tomorrow virtually. Here's what we can expect from the event.
"For the first time since its inception, Microsoft's Build developer conference will take place not at a convention center, but in cyberspace. While Google canceled its I/O developers conference outright due to the COVID-19 pandemic, Build—like Apple's WWDC—will be held online."
A canine-like robot is helping enforce social distancing at a popular park in Singapore.
"A robotic 'dog' is helping enforce social-distancing requirements at a popular park in Singapore, said Trevor Mogg at Digital Trends. Spot, a bright-yellow quadrupedal robot designed by Boston Dynamics, is being 'steered around the park remotely' and has a built-in speaker that broadcasts a recorded message."