News
Link Tank: What is Quibi, the Quick Bite Streaming Service?
What is Quibi, Audible's free audio books, how secure is Zoom, plus more in today's Link Tank!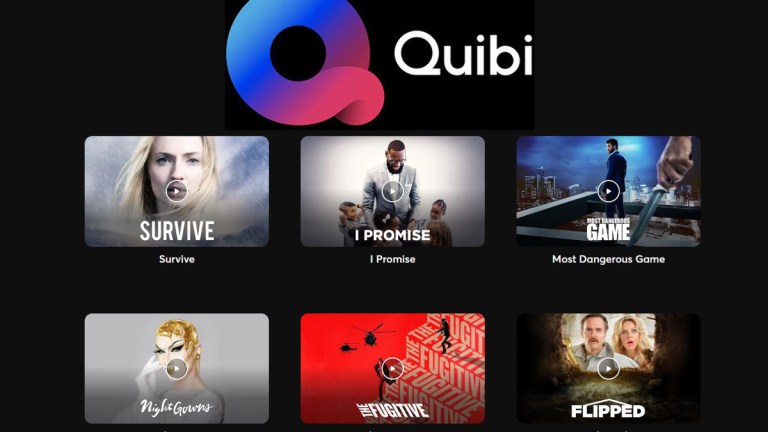 Quibi is a mobile-only streaming service that specializes in short-form videos. Here's everything you need to know about it.
"Video-streaming services abound, from on-demand platforms like Netflix and Amazon Video to live TV offerings like YouTube TV and Hulu. And we're still awaiting the launch of WarnerMedia's HBO Max and NBC's Peacock later this year. But what's one more, right? Quibi, which arrives on April 6, will offer TV shows on your phone, 10 minutes at a time, and select T-Mobile customers can try it out for free. But should you add it to your streaming TV lineup? Here's what you need to know."
Audible has made hundreds of audio books for free while schools are closed during quarantine.
"To keep kids occupied and educated at home, Audible recently launched 'Audible Stories,' a completely free online library with hundreds of audiobooks that'll stay 'open' for as long as schools are closed. The stories are split into categories like 'Littlest Listeners,' 'Elementary,' 'Tween,' and 'Teen,' so parents can easily choose an age-appropriate bedtime story for their toddlers, and high-schoolers can automatically bypass titles like ABC: Learn Your Alphabet With Songs and Rhymes."
If you've ever experienced cravings, there's an organ in your body that plays a surprising role in making that happen.
"Choosing what to eat hinges on a constellation of factors: The smell of freshly baked bread, the taste of a tomato, or the knowledge that a bowl of greens will do you good, can spark your brain to tell your body to take a bite. However, in a new study on mice, researchers discover food choices depend on processes extending far beyond the brain. Instead, the gut and the brain communicate, forming a complex digestive-brain axis that shapes behavior and food preferences."
Zoom's stock is on the rise as people keep indoors and work from home, but just how secure is the video conferencing platform? Turns out, not very.
"In the last few weeks, the video conference platform Zoom has exploded in use. Thanks to people working from home needing a way to meet or just cooped up folks needing a digital cocktail hour, Zoom has become the go-to application for meetings (much to the chagrin of Go To Meeting)."
Amazon's Tales from the Loop is a strange watch, but the story behind the show may be even stranger.
"If you were cruising Twitter or Tumblr at any point within the early years of this past decade, you probably saw the haunting digital paintings of Simon Stålenhag, a Swedish artist who made a name for himself on the internet by painting misty, dreary scenes of unspecified countrysides, dotted with tiny people-shapes dwarfed by giant, abandoned robots. The images had a postwar feel, as if a secret branch of the Cold War in the Eastern Bloc was fought using machines more sophisticated than tanks or machine guns."
Our friends over at Gizmodo thinks that the 2020 Dell XPS 13 is as close to perfect of a laptop as it get. Do you agree or disagree?
"Dell is running into a real issue with the XPS 13, though in this case, it's a good problem. Over the past couple of years, Dell has tweaked and refined its flagship 13-inch laptop to the point that we thought last year's model was practically perfect. And now, Dell has released the new XPS 13 9300 with a more useful 16:10 screen, a larger touchpad and keycaps, slimmer bezels, and even better performance."