News
Link Tank: Questlove's Summer of Soul Sweeps Critics Choice Documentary Awards
Summer of Soul dominates the Critics Choice Documentary Awards, why Eternals isn't the worst MCU movie, meet the cast of Willow, and more in Link Tank!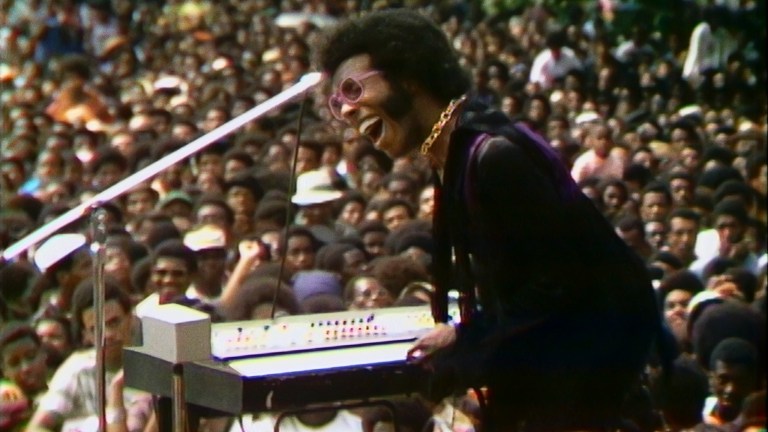 It's a clean sweep! Questlove's Summer of Soul wins all its awards, including Best Documentary Feature at the Critics Choice Documentary Awards.
"The Critics Choice Association (CCA) has unveiled the winners of the Sixth Annual Critics Choice Documentary Awards, which recognize the year's finest achievements in documentaries released in theaters, on TV, and on major digital platforms, as determined by the voting of qualified CCA members. Summer of Soul (…Or, When the Revolution Could Not Be Televised) topped every category in which it was nominated, winning the evening's most prestigious award for Best Documentary Feature, as well as Best Director (TIE), Best First Documentary Feature, Best Editing, Best Archival Documentary and Best Music Documentary."
Before Blade debuts in the MCU later in Phase 4, you need to go back and revisit Wesley Snipes's version of this character in one of the earliest Marvel films ever made.
"Before the Marvel Cinematic Universe, the company's attempts to turn its comics into a successful movie franchise were mixed at best. But one trilogy, in particular, captures both the highs and lows of pre-MCU Marvel cinema. After Wesley Snipes was unable to produce his version of Black Panther in 1998, his BAMF vampire hunter Blade kicked off our prolonged superhero movie boom while keeping one combat boot firmly in the realm of edgy action movies."
It's now been 20 years since the release of the first Harry Potter movie! Is Warner Bros. planning a reunion of the cast?
"Earlier this year, Warner Bros. managed to gather back together with the six principal cast members from Friends for Friends: The Reunion, an HBO Max special that celebrated the landmark NBC sitcom nearly two decades after it ended. Likewise, this year marks the 20th anniversary of Harry Potter and the Sorcerer's Stone, which kicked off the tremendously successful Harry Potter film franchise."
Eternals is now the lowest-rated movie by critics in the entire MCU, but there's no way it's worse than Thor: The Dark World, right?
"The Chloé Zhao-directed Eternals now has the lowest critics' ranking for any Marvel Studios movie on the review aggregator site Rotten Tomatoes. With an average of 47%, Eternals is 'rotten,' critically speaking—the first MCU film branded with that tomato splotch. Meanwhile, the long-lambasted Thor: The Dark World rates 66%, and Avengers: Age of Ultron, which I have bleached from my brain, has a 76%. Even The Incredible Hulk, starring Edward Norton and forgotten by most viewing audiences, pulled in a 67% critical score."
Warwick Davis introduces the cast of the Willow Disney+ series in a super charming video.
"Aging children everywhere rejoiced back in 2019 when Disney+ announced that it was reviving '80s Ron Howard fantasy epic Willow as a TV show as part of its ongoing nostalgia mining efforts. 33 years after its release, Willow remains a singularly odd and interesting movie, full of rich characters, and a still-affecting blend of humor, heart, and surprisingly nasty violence."
Porsche? Ferarri? Lamborghini? Here are the best cars in Forza Horizon 5.
"Forza Horizon 5 is a lot like your local used car dealership in that both dominate your TV screen for hours at night with the siren song of '500 cars!!!' So the question isn't if you're going to buy a new car. Rather, it's what you're going to buy. Playground Games' celebrated open-world race, which is out now for Xbox and PC (via Game Pass for both), isn't just impressive for featuring more than 500 cars."