News
Link Tank: Practical Orcs Return For The Lord of the Rings TV Series
Creepy Orcs are back, Christian Bale didn't know what the MCU was, Millie Bobby Brown could be headed to another galaxy, and more in Link Tank!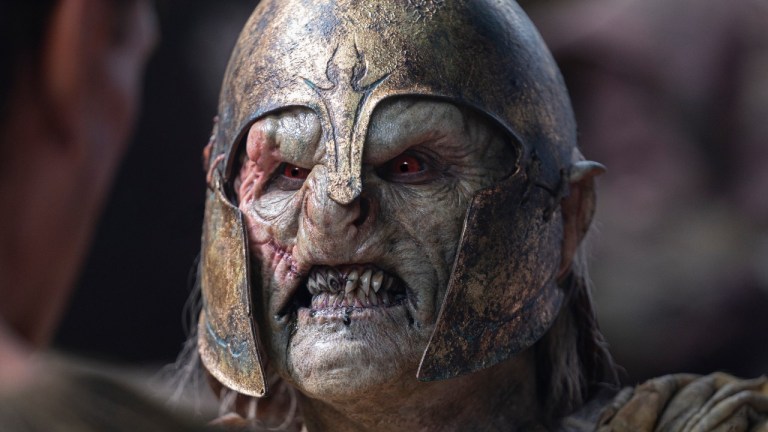 After a plethora of CGI creatures in The Hobbit trilogy, practical Orcs are back in The Lord of the Rings: The Rings of Power series headed to Amazon Prime Video.
"In an interview with Jamie Wilson, head of the prosthetics department on The Rings of Power, and Lindsey Weber, an executive producer for the series, we get more details on how the forces of evil will operate in this period of Tolkien's vast fantasy saga. 'We spent a lot of time talking about what it would mean to be an Orc in the Second Age. It felt appropriate that their look would be different, part of a wilder, more raw, Second Age, Middle-earth, closer to where the First Age ends.' Weber said, describing the more desiccated, haunted look of the orcs that we see in the preview images that IGN has been given. 'As we meet them, they're not yet organized into armies, they're a little more scattered and they've been scavenging. So it's just a different time in their total story.'"
Stranger Things star Millie Bobby Brown is reportedly being considered for a significant Star Wars role.
"Millie Bobby Brown is always the talk of the town, but recently, she's been making headlines while promoting the fourth season of Stranger Things. While we still are waiting for part two of the Netflix series' latest season to drop on July 1, Brown might also be heading to a different streaming platform if these new rumors are true."
Obi-Wan Kenobi stars Ewan McGregor and Hayden Christensen said they'd be down for a second season.
"For all those curious as to how Obi-Wan Kenobi transforms from the youthful-looking Ewan McGregor to the distinguished elder Alec Guinness, well, you might get to see it play out in real time. At least, if McGregor and co. have anything to say about it: the Obi-Wan Kenobi team are interested in doing a second season, and perhaps even beyond."
The filmmakers behind the upcoming Super Mario Bros. movie think the internet will calm down about the casting of Chris Pratt in the lead role.
'"When people hear Chris Pratt's performance, the criticism will evaporate, maybe not entirely," Meledandri told Deadline. 'People love to voice opinions, as they should. I'm not sure this is the smartest defense, but as a person who has Italian-American heritage, I feel I can make that decision without worrying about offending Italians or Italian-Americans. I think we're going to be just fine.'"
Thor: Love and Thunder star Christian Bale had no idea what the MCU was when he joined the cast of the Marvel sequel.
"Speaking to Total Film, Bale explained that the aesthetic of Gorr the God Butcher is a mixture of director Taika Waititi's 'thoughts,' a horror icon and music. 'There's obviously sort of a Nosferatu slight attitude. Taika and I wanted to do a whole dance, which we didn't get to do, but we had all this sort of Kate Bush stuff that we worked at. But I think he just realised he was never going to be allowed to put that in the final film,' he shared. 'I would say that the most common thing I was staring at was the Aphex Twin video of 'Come To Daddy'. But I don't even know if that will be in the final film.'"
The mastermind behind Game of Thrones explains why they believe killing off key characters is crucial to good storytelling.
"Game of Thrones was famous for a lot of things, but killing off beloved characters has to be near the top of the list. From Ned Stark to Stannis Baratheon to Daenerys Targaryen, no character was safe. The shock audiences felt while watching these characters get bumped off is a sign of how few shows are actually willing to go there, but franchise creator George R.R. Martin has always made this a part of his storytelling."