News
Link Tank: Pop Culture Predictions For 2020
Pop culture predictions, what is 5G, new work in the public domain, and more in today's Link Tank.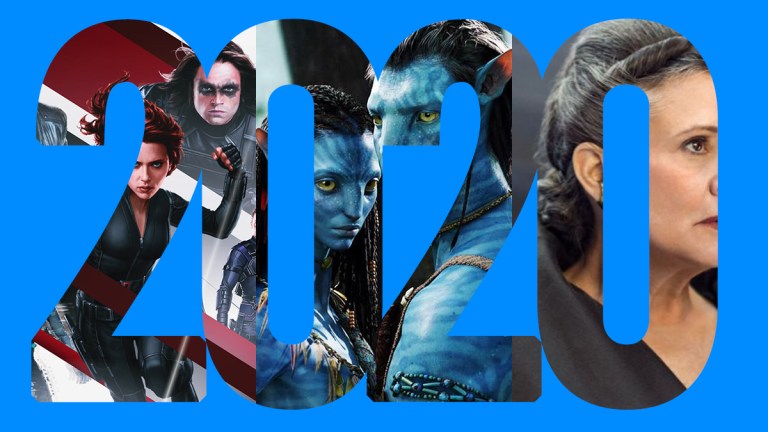 While nobody can say for sure what will happen in pop culture in 2020, our friends over at The Week gave their best predictions.
"The streaming boom. Gangnam Style. Baby Yoda. It'd have been nearly impossible, in 2009, to predict all the twists and turns pop culture would make in the 2010s. Still, while it might be next to impossible to predict what will be the 'Sorry to This Man' of the 2010s, there are plenty of emerging trends that suggest what the next decade could look like. Here's what our crystal ball says lies in store in the next 10 years of entertainment."
According to science, our Homo sapiens ancestors procreated with at least four other species of the Homo genus.
"Fifty-thousand years ago, humans' romantic horizons extended far beyond other boring Homo sapiens. That's according to a July 2019 study that describes how our ancestors often mated with other species of the the Homo genus: Neanderthals, Denisovans, and two other unnamed hominids."
Check out 10 strange and fascinating things you may not know about the Illuminati.
"If you're a proponent of conspiracy theories, you might believe that there's a secret organization that covertly controls every aspect of society, from the banks, to the government, and even our entertainment industries. Yes, we're talking about the Illuminati, a group that supposedly consists of the world's most powerful people. Beyonce and Jay-Z are rumored to be members (along with a host of other celebrities), and the group is said to be behind some of the last century's most historically important events, like the assassination of John F. Kennedy. But what exactly is the Illuminati—and do they even exist? Let's dive in to a brief history of this notorious and mysterious group."
Joker director Todd Philips comments on what he thinks made the film such a box office hit.
"Phillips' decision to lead with a Joker in the midst of a mental collapse rather than one who could successfully deliver deadly one-liners while throwing exploding pies was his to make, much in the same way that it was the directors' call to make Bruce Wayne such an unnecessarily large element of Joker's story. During a recent interview at an event hosted by Deadline, Phillips was asked whether he thought Joker's box office success had anything to do with the DC character being Batman's most iconic foe."
5G is here, but what exactly is it and what does it mean for us?
"The race to 5G is on. All four major US carriers now have some form of 5G wireless. We're tracking the rollouts monthly on our Race to 5G page. But over the past few months, 5G has gotten very confusing. Three major flavors of 5G have come out: low-band, mid-band, and high-band, all of which are incompatible at the moment, and perform very differently from each other. We've been testing all of them as they appear. The most widespread version doesn't perform much better than 4G."
With the new year here, a ton of amazing copyrighted work just came into the public domain.
"A work being in the public domain means anyone can use it, remix it or even profit off of it.  Having works enter the public domain is actually a pretty recent treat. In 1998, a law – amazingly named Sonny Bono Copyright Term Extension Act of 1998 –  was passed, basically, because congress was afraid of the internet. The law extended the life of copyrights by twenty years, so nothing new came into the public domain for two decades until 2019. What that means is that certain works of art that were once subject to copyright are free for anyone to use now, including Geroge Gershwin's 'Rhapsody in Blue.'"