News
Link Tank: Pokémon UNITE Breaks New Ground for the Franchise
Pokémon UNITE puts a new spin on the franchise, Arthur is coming to an end, Nebula has hair now, and more in Link Tank!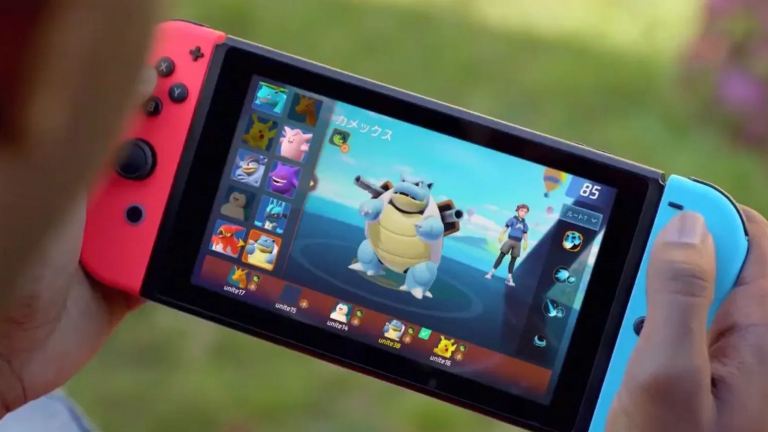 Pokémon UNITE is a beautiful blend of pocket monsters and League of Legends, bringing the series into uncharted territory.
"Pokémon UNITE just might be the second coming of Red and Blue, but there's a catch. Before Pokémon, turn-based role-playing games were still a niche genre in North America. Thanks to the series' easy-to-digest game mechanics, cute monster designs, and a strong marketing campaign, Pokémon Red and Blue found mainstream popularity in the west and paved the way for countless other RPGs."
Arthur holding his fist memes have never been more acceptable than now.
"After over 25 years on the air, Arthur is coming to an end. IGN confirmed this news after Carol Greenwald, Executive Producer for Arthur, told them that no new episodes would be produced, but that the show would continue to be available on PBS Kids."
Is that Nebula with hair? Marvel's What If…? action figures give us a better look at some of the upcoming insane characters and costumes.
"Ever since we got our first look at Marvel's animated Disney+ series What If…?, the company has also been teasing merchandise based on its multiversal take on the MCU. Hasbro's Marvel Legends line is no exception, and at a special livestream today, the company dove deep into the first look at an entire wave dedicated to the new show."
From one TV host to another, Wayne Brady wants LeVar Burton to host Jeopardy!
"I think everyone that they chose has their own thing. Personally, I am rooting for LeVar Burton just because growing up loving LeVar and being inspired by him and being a kid watching Reading Rainbow, I know that America knows and trusts that voice. So I think that that's what the Jeopardy! hosts needs at the end of the day, is their own persona."
With a new reboot on the way, here are some facts you may not know about The Exorcist franchise.
"From Krampus to Santa Claus, the holiday season is filled with all sorts of memorable characters. On December 26, 1973, the studio executives at Warner Bros. added a new kind of yuletide tot into the mix: Regan MacNeil, a demonic tween famous for her distaste for pea soup and unholy attitude toward religious relics. And now the iconic horror movie is about to get a reboot, courtesy of David Gordon Green and Danny McBride."
Maybe the world's loneliest aquatic mammal isn't as lonely as we thought in The Loneliest Whale: The Search for 52.
"In 1989, the United States Navy's underwater sonar surveillance system SOSUS, built in the 1950s and used to pinpoint Soviet submarines during the Cold War, picked up a highly unusual sound off the coast at 52 Hertz, a pitch or two higher than the lowest note on a tuba. It was definitely not a sub, the rhythmic thrum of the oceanic bellow suggesting this strange tone was coming from a sea creature. In short, this is how an elusive whale, nicknamed 52, was first found."