News
Link Tank: Why Poison Ivy Is the Best Part of the Harley Quinn Animated Series
Poison Ivy in the Harley Quinn animated series, the 2020 Fall Equinox, Apple vs. Epic Games, and more in today's Link Tank!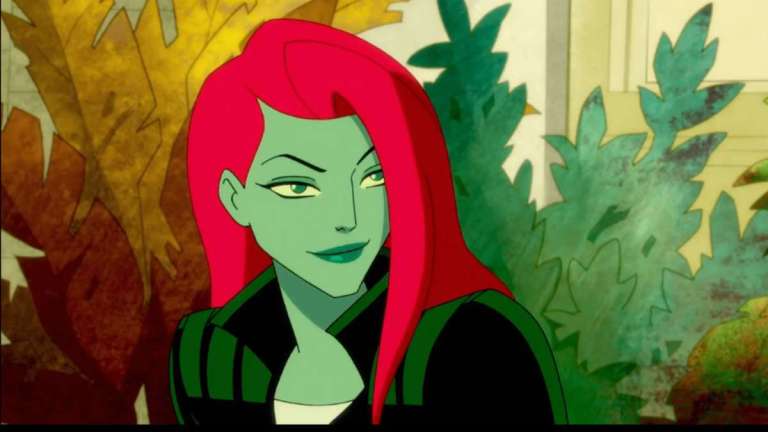 Poison Ivy is arguably the best part of the Harley Quinn animated series, now available to stream on HBO.
"My new favorite character on TV is green, mean, loves plants, and hates mostly everyone: It's Dr. Pamela Isley, aka Poison Ivy, on the relatively new Harley Quinn animated series. I'd heard rumblings that the latest spin on Harleen Quinzel was something special when it first debuted on the standalone DC Universe streaming service…"
The 2020 Fall Equinox falls on September 22. Here's everything you should know about this day.
"The days may be getting shorter and temperatures may be dropping slightly, but it's still technically summer until September 22. That date marks the fall equinox, or the official start of autumn in the Northern Hemisphere. Here's everything you need to know about the yearly event."
Disney+ is running a theme park commercial from 1977. Here's what this means.
"With the Covid-19 pandemic shutting completely down film and TV production, streaming services are getting creative when it comes to sourcing new content. If you're a Disney+ subscriber and search for The Mouseketeers at Walt Disney World, you'll be treated to a thinly-veiled hour-long ad for the theme park that appears to have been captured from an old VHS recording, complete with vintage commercials."
Exercise can have a positive affect on depression, but only if your brain works a certain way.
"Knowing who might benefit the most from what kind of depression treatments before digging through the medicine cabinet could make relief arrive sooner. In a new study, scientists show that people with certain brain signals are more likely to benefit from one basic, effective treatment: exercise."
In the latest development of Apple vs. Epic Games, Apple tells the court that Fortnite's removal is entirely Epic Games' fault.
"Should a US court reinstate Fortnite back on the iOS App Store? According to Apple, the answer is no. On Friday, the company told a US court the whole controversy over Fortnite getting removed from the iOS App Store is entirely Epic Games' own fault. Cupertino made the argument as Epic Games is asking a judge to temporarily force Apple to reinstate Fortnite to the App Store until the antitrust feud between the two companies receives a ruling."
Actress Drew Barrymore confirms the rumor that her late grandfather's body was stolen for a poker game.
"There was an old Hollywood rumor that old Hollywood actor John Barrymore was dug up by his best friends, Errol Flynn and W.C. Fields, to go on one last rich man romp. Well, Drew Barrymore, the granddaughter of John, has confirmed that those SOBs really did do it."