News
Link Tank: Oscar Categories That Were Discontinued
Discontinued Oscar categories, Bird of Prey soundtrack, the chance of Joker winning its nominations, and more in Link Tank!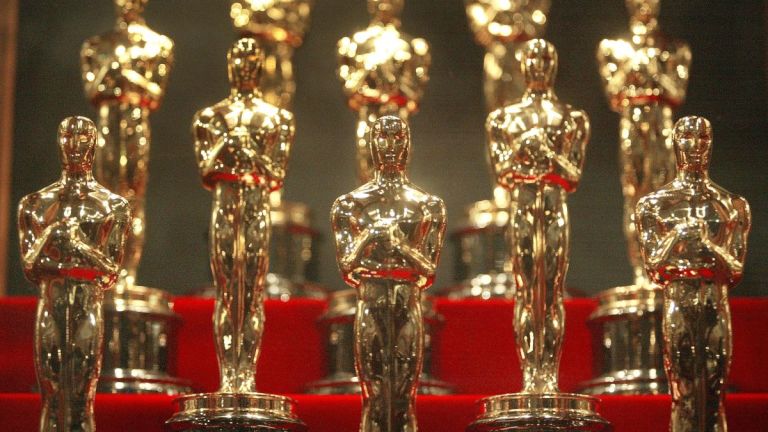 Multiple Oscar categories were discontinued over the years. Check out these seven.
"The Academy of Motion Picture Arts and Sciences, the professional organizing body of the ceremony intended to honor the highest achievers in the field of filmmaking, recognizes that standards of achievement in the film industry evolve over time. The awards issued each year have reflected the ever-changing nature of the movie business—today's Best Visual Effects may well give way to tomorrow's Best Use of De-Aging Technology. Recognition is currently meted out to winners in 24 categories, but that number isn't set in stone, as categories have been added and discontinued over the years."
The first single off the soundtrack of Bird of Prey is here, and it stars Megan Thee Stallion and Normani.
"We're about a month away from the highly anticipated release of Birds of Prey (and the Fantabulous Emancipation of One Harley Quinn), which hits theaters February 7 like a swinging mallet. And with the release of this all-female team up film comes an equally kickass soundtrack that is almost entirely made up of female artists. The first single off of the film's soundtrack is "Diamonds", a duet featuring Megan Thee Stallion and Normani, who give us their own interpretation of the Birds of Prey."
Check out the 100 best app to download for Android users in 2020.
"The Google Play store contains more than 2.9 million apps. Some are masterpieces and others are real duds. Don't waste your time trying to sort through all of them on your own. We've picked out the 100 best apps for your Android phone, informed by our long history of covering the platform."
Todd Philips' Joker swept the Oscar nominations, but what is its chance of winning?
"The 2020 Oscar nominations are here, but Gotham City residents may be unhappy with the results. Joker came away from the Monday morning announcements with 11 nominations, including Best Director, Best Picture, Best Actor in a Leading Role, and Best Film Editing. Can Joker actually win any of the highly competitive awards? The answer may not matter, because the Clown Prince of Crime has already done his damage."
Coke Energy, which debuted in the US at this year's CES, actually tastes pretty good.
"But now in 2020, it appears Coca-Cola is finally ready to bring Coke Energy to the U.S., starting with a debut at CES. So with a desperate need for some liquid energy, I grabbed my coworker Victoria Song and headed over the Coke Energy booth to conduct an impromptu taste test between Coke Energy and its two biggest competitors: Red Bull and Monster."
Food Wars is a sexy anime about cooking, and it's the most fun show you're missing out on.
"In the most famous scene from Juzo Itami's 1985 Japanese "ramen western" movie Tampopo, a yakuza in an ivory suit cracks open an egg, separates the yolk from the white, slides the raw yellow globule into his mouth, and spits it into his mistress's mouth. With the camera focused on the gross proto-makeout, the couple passes the egg back and forth, back and forth, until it breaks, the runny yolk spilling from the corners of the woman's mouth."