News
Link Tank: Netflix's Love Death + Robots Season 3 Premieres
The Netflix anthology is back, She-Hulk's release date might've leaked, The Oscars are returning to form, and more in Link Tank!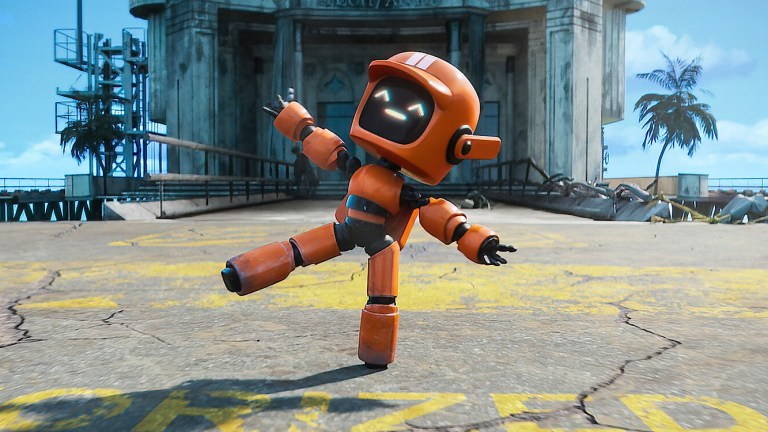 Netflix's popular animated anthology Love Death + Robots is returning for its third season, and you can RSVP to a special premiere of the show tonight!
"We'll be showing the greatest hits from the first two volumes and a sneak peek of episodes from the upcoming Volume 3. Stick around after the show for a Q&A with executive producer David Fincher, executive producer Tim Miller, and supervising director Jennifer Yuh Nelson."
It appears that the release date for Marvel's She-Hulk series just leaked, and it's much sooner than we might think.
"While most Marvel release dates are kept under wraps, eagle-eyed fans noticed an as-yet-unannounced release date for She-Hulk on the official Disney Plus UK site. According to the site, She-Hulk, starring Tatiana Maslany in the titular role, will premiere on August 17, 2022. The site also gives a synopsis of the upcoming series, which reads 'This new comedy series sees Bruce Banner help his cousin, Jennifer Walters, when she needs an emergency blood transfusion and guess what? She receives his powers too. Tatiana Maslany will play Jennifer, who is a lawyer specializing in superhuman-oriented legal cases. Mark Ruffalo is back as the Hulk alongside Tim Roth, who plays the Abomination.'"
A new entry in the long-running Predator series has a trailer, and this time it has the clever title of Prey.
"The first footage from Prey, the next Predator movie, doesn't actually feature a Predator. Or, really, much of anything at all—but it does provide an immediate, arresting look at its central hook: what if a Predator came to Earth hundreds of years into the past instead of a futuristic or contemporary setting?"
The Academy has announced the important dates for next year's Oscars as the release schedule appears to be returning to normal.
"The Academy of Motion Picture Arts & Sciences has officially announced a March 12, 2023 date for the 95th Academy Awards. The 2023 Oscars is set to take place at the Dolby Theatre at Ovation Hollywood, with ABC airing the ceremony live. The Academy also unveiled the important dates regarding the award show, stating that next year's nominations will be announced on January 24, 2023."
Beloved Doctor Who alums David Tennant and Catherine Tate are returning to the series for a 60th-anniversary special.
"It's only been one week since we met Doctor Who's new Doctor (Sex Education's Ncuti Gatwa), who will be taking over the show in 2023 when showrunner Russell T. Davies returns to the TARDIS, and we're already hearing about some old Doctors who will be returning to the show as well… or, rather, one Doctor and one companion who briefly had a copy of the Doctor's brain inside her head, the strain of which threatened to 'burn up' her mind unless the Doctor erased all of her memories of their time together (which is arguably somehow one of the nicer ends that a companion has gotten in the reboot era, even if that 'the most important woman in the whole universe' speech will positively rip your heart out)."
Have you ever wanted to travel to Middle Earth but can't afford a ticket to New Zealand? Consider playing some of these fantastic Lord of the Rings-themed video game.
"Australian studio Beam Software made a number of LotR games, but their first remains the most important. The Hobbit, released in 1982, is an absolute adventure game classic that helped push the genre forwards in a number of ways, from its inclusion of illustrations to a complex text-entry system that let users string together long sentences (instead of just typing 'open door'). It even had a primitive physics system."