News
Link Tank: Netflix's Shuffle Play Feature Is Here
Netflix's Shuffle Play feature, the history of fried potatoes, best new sci-fi/fantasy books for your reading list, and more in today's Link Tank!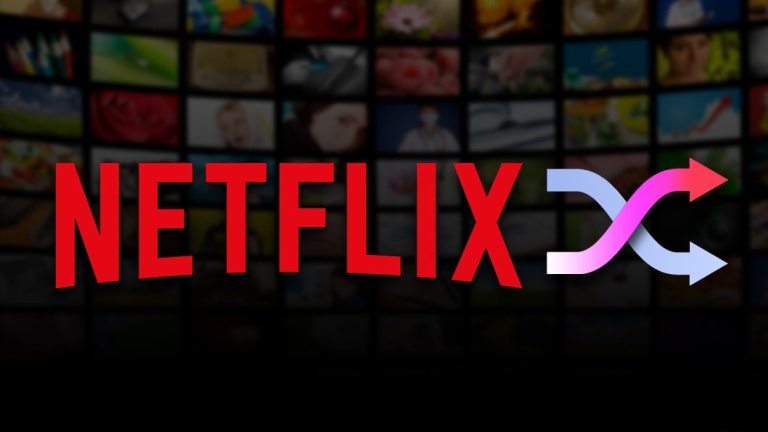 Netflix's new shuffle play feature will play TV shows and films for you based on your previous viewing history.
"Netflix's shuffle play feature has officially rolled out. The 'Play Something' button, which Netflix has been testing since last year, will automatically pick a TV show or film for you to watch. However, the selection criteria for Play Something isn't completely random like a normal shuffle button. Instead, it'll try to pick a Netflix title you'll enjoy by looking at your previous viewing history."
Do you love fried potatoes? Of course you do! Check out the fascinating history behind how one of the world's most beloved food came about.
"We know that French fries come from a French-speaking country, but their exact origin is unclear. The Belgians claim they first fried potatoes cut into the shape of fish when the river Meuse froze over in the 17th century, preventing them from catching real seafood. According to the French, fried potato wedges didn't appear until Parisian street vendors starting selling them 100 years later in the 18th century."
Netflix has acquired the streaming rights for both parts of Pretty Guardian Sailor Moon Eternal, which will premiere on the platform in June.
"Pretty Guardian Sailor Moon Eternal, broken into movie parts 1 and 2, was released earlier this year in Japan. Serving as the fourth season for Sailor Moon Crystal, Moonies (Sailor Moon fans) like myself and countless others have wondered if, and when, we'd see a release here in the U.S."
May will see the arrival of some amazing new sci-fi and fantasy books. Here are the 42 best novels to add to your reading list.
"Somehow, it's May—and that means not only are we one step closer to summer, we've also got several dozen new sci-fi and fantasy books to tempt you with. This month, we've got apocalyptic survivors, royals desperate to realize their destinies, supernatural private eyes, ambitious mutants, and so much more."
As per their promise to release a major original movie every week of this year, Netflix announced their summer movie lineup.
"Netflix made a huge promise back in January that it planned to release a major original movie every week in 2021. The streaming service has followed through on the plan thus far, and it just announced it's still committed to making good on that promise, at least through the summer months. Today Netflix announced the original movies it will release this summer via a promotional video that highlights an eclectic mix of titles."
In a recent interview, Carl Lumbly, who plays Isaiah Bradley in The Falcon and the Winter Soldier, reveals more to his character's secret backstory.
"'Who gets to be Captain America?' It's the question that underscores every punch and smash throughout The Falcon and the Winter Soldier. Through the introduction of Isaiah Bradley, played by Carl Lumbly, the truth of 'Captain America' was darker and harsher than even Steve Rogers ever knew. It seeded deep resentment in Bradley, who scoffed at Sam Wilson and anything to do with Captain America."