News
Link Tank: Monster on Netflix Is a Must-Watch Legal Drama Film
A review of Monster on Netflix, reexamining remote working, the Lord of the Rings series' enormous budget, and more in today's Link Tank.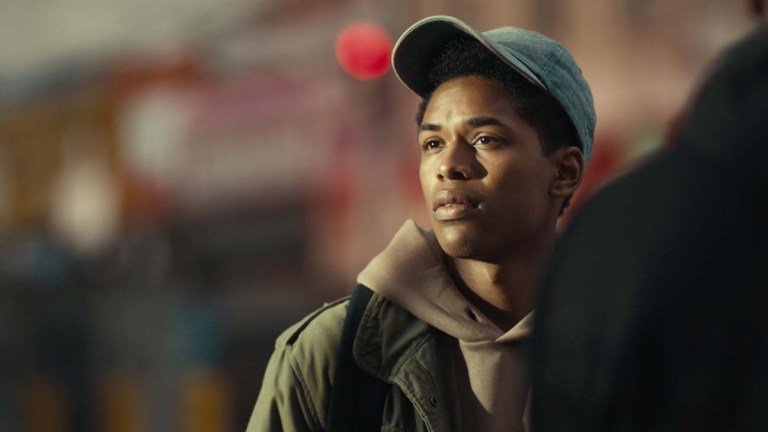 Monster on Netflix is a courtroom drama film about the all-too-familiar story of a Black teenager versus America's criminal justice system.
"Three years after its debut at the Sundance Film Festival and a short-lived name change to All Rise, Monster has finally landed on Netflix. Based on Walter Dean Myers' 1999 novel of the same name, the legal drama shoehorns the viewer into a horrifying, yet all-too-familiar, scenario in which a Black teenager named Steve Harmon (Kelvin Harrison Jr.) is facing decades in prison while on trial for a crime that he swears he hasn't committed."
Cats love boxes, even imaginary ones, according to a new study published in Applied Animal Behavior Science.
"If you share a home with a cat, you know cardboard boxes are their idea of IKEA furniture. Regardless of the size of the cat or the size of the box, furry occupants are content to idle for hours inside packing material. Now, cutting-edge cat science has revealed cats are even obsessed with imaginary boxes."
Castlevania Season 4 upheld the animated Netflix series' reputation as the best adaptation of a video game franchise so far.
"There's a reason critics refer to the 'video game curse.' While we have seen good (or, at least, palatable) live-action adaptations in recent years like Sonic, Mortal Kombat, and The Witcher, for the past few years it's been clear that the best video game adaptation is an animated show. For three seasons, Castlevania took the best parts of the classic horror games and remixed them with its own vast mythology…"
The shift to working from home last year had been out of necessity. As the world opens back up and people start to return to the office, it's time to take a look at what's working with remote working, and what isn't.
"The shift to remote work during the COVID-19 pandemic has been transformative for those who have said goodbye to soul-crushing commutes and embraced the flexibility of working from their own space. In some cases, that's meant being able to relocate from expensive cities to regions closer to friends and loved ones, with lower costs of living."
The head of Amazon Studios attempted to explain the Lord of the Rings show's enormous half-a-billion dollar budget.
"Yes, the budget for Amazon's Lord of the Rings series is almost half a billion dollars, but the woman behind it is happy to explain. In a new interview, head of Amazon Studios Jennifer Salke doesn't deny last month's reports that the show cost the studio about $465 million; she also blames both the market for original content between streamers and a bit of misunderstanding of the process for why the number is so big."
In a facepalm-worthy case of using the wrong formula to get to the right answer, some anti-vaxxers believing in a new conspiracy theory about vaccinated people "shedding vaccine particles" are now beginning to wear masks and social distancing.
"A new conspiracy theory has taken hold in the anti-masker/anti-vaxxer/anti-common-sense community. It's always a tricky tightrope with things like these, wanting to share some bananas news but also not wanting to give more oxygen to dangerous conspiracies. This one, though, is so far removed from any sense of reality that the threat of giving it any sort of validation seems impossibly low."