News
Link Tank: Michaela Coel on the Ending of I May Destroy You
Michaela Coel on the ending of I May Destroy You, the Conway Knot, Bill & Ted Face the Music, and more news in today's Link Tank!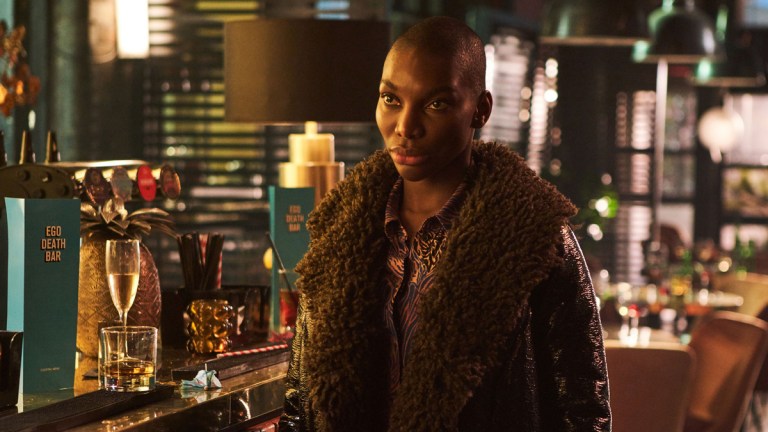 Have lingering questions about the ending of I May Destroy You on HBO? Here's what show creator and actress Michaela Coel has to say.
"When I ask Michaela Coel whether she would make another season of her breakout HBO series I May Destroy You, she turns the question back on me. 'What do you think?' she responds in a genuine, but almost cheeky manner, laughing a little. I tell her that I think the series is a masterpiece, and that, while I would love to spend more time with the characters, the story does feel whole."
The video game industry is full of stories. Here are ten tales that would make awesome documentaries.
"This month sees the premiere of Pretending I'm A Superman, a documentary film chronicling the development and cultural impact of Tony Hawk's Pro Skater. One of the most influential games of its generation, THPS brought real skateboarders into the development process to create a smash hit game that defined a genre and brought the sport to an even bigger audience."
Graduate student Lisa Piccirillo has solved the Conway Knot, a problem that has stumped mathematicians for over half a century.
"The picture below may not look that complicated to people unfamiliar with knot theory, but it's been confounding mathematicians for decades. Now, a graduate student-turned-MIT professor holds the honor of being the first person to solve the Conway Knot problem in 50 years, the Boston Globe reports."
Amid the Xbox versus Playstation battle of 2020, Nintendo is reportedly working on a new Switch for 2021.
"Microsoft and Sony are going to battle it out for console supremacy with the release of the Xbox Series X and PS5 this fall. But it looks like Nintendo is looking to release an upgraded Switch sometime in 2021, according to a recent round of rumors and leaks."
Bill & Ted Face the Music director Dean Parisot talks the roles of Bill and Ted's daughters in the movie in this exclusive interview.
"After almost 30 years, bill and ted are back, but William S. Preston Esq. and Theodore Logan III are far from the most interesting characters in Bill & Ted Face the Music. While the movie's core plot focuses on Bill and Ted's attempts to travel into the future and learn the song they'll eventually write to save the universe, the more interesting story is Bill and Ted's daughters (played by Samara Weaving and Brigette Lundy-Paine), who go an adventure back in time to assemble the best band ever."
The best-selling author of The Night Circus and The Starless Sea, Erin Morgenstern, recommends these six books.
"Erin Morgenstern is the best-selling author of The Night Circus and The Starless Sea. That second novel, now out in paperback, features a magical underground library and mentions or alludes to many of her favorite works, including the six below."