News
Link Tank: McFarlane Toys to Release Batcave Playset Based on 1966's Batman TV Series
McFarlane Toys' new Batcave playset, facts about ASMR, the best K-dramas on Netflix, and more in today's Link Tank!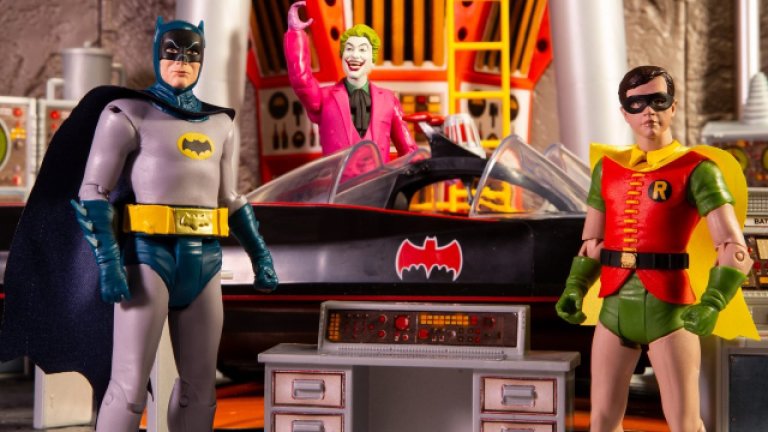 McFarlane Toys is making a Batcave playset modeled after Adam West and Burt Ward's 1966 Batman TV Series.
"Ol' Todd McFarlane, taking a break from his Sisyphean quest to eternally make another Spawn movie, tweeted the image, which also served as an announcement that the company was bringing the heroes and villains of the 1966 Batman TV series to its ever-more-impressive DC superheroes toyline. Surprisingly, McFarlane's six-inch figures of Adam West as Batman and Burt Ward as Robin don't look quite as good as the Batman '66 figures Mattel released a few years ago, and they don't seem to be as articulated, either."
ASMR is one the biggest and most peculiar trends on the internet in the recent decade. Check out some facts about what it is and how it came about.
"Maybe you've seen one of the millions of videos devoted to ASMR on the internet, or perhaps you experience the brain tingles yourself. Here's what you need to know about the phenomenon, adapted from an episode of The List Show on YouTube."
Doctor Strange in the Multiverse of Madness would make more sense if viewers first watch Loki, according to the writer for both.
"Getting into the Marvel Cinematic Universe has never been more daunting. Catching up on the MCU means watching 23 movies, plus two full television miniseries and a third on the way. That's quite the superhero movie marathon, but do you really need to see everything in order to understand what's going on? Michael Waldron, the head writer of Loki and screenwriter of the upcoming film Doctor Strange in the Multiverse of Madness tells Inverse that it's worth watching both — but it might not be necessary."
Amazon CEO Jef Bezos announced this week that he's going to space, and the late night show hosts mined the hell out of it for jokes.
"Jeff Bezos announced Monday he's going to space on the first crewed flight of his company Blue Origin's New Shepard rocket ship. 'As preparation for space flight, Bezos has asked his warehouse workers to show him how to pee discreetly into a tube,' Colbert joked. But his 'space adventure will be short, because the astronauts will experience weightlessness for only 3 minutes — or as Amazon warehouse workers call it, lunch.'"
Netflix has been expanding its library of Korean media for a while now. Check out the best K-dramas you can watch on there right now.
"If you take one global pandemic that forces the majority of the world to stay at home and combine that with high-quality drama, you'll get a whole bunch of new K-drama viewers. To ease you into the waters, we've compiled a list of the best K-dramas on Netflix for genre newbies."
Mark Zuckerberg promised that Facebook won't take a cut of revenue from content creators until at least 2023.
"In an effort to 'help more creators make a living on our platforms,' Facebook will keep paid online events, fan subscriptions, badges, and upcoming independent news products commission-free for another two years, according to CEO Mark Zuckerberg."