News
Link Tank: Marvel's Blade Movie Starring Mahershala Ali Might be Coming Next Year
Blade could make his MCU debut much sooner than we thought, Nintendo is ditching the Disney part of Kingdom Hearts, we've got our first look at Peacemaker, and more in Link Tank!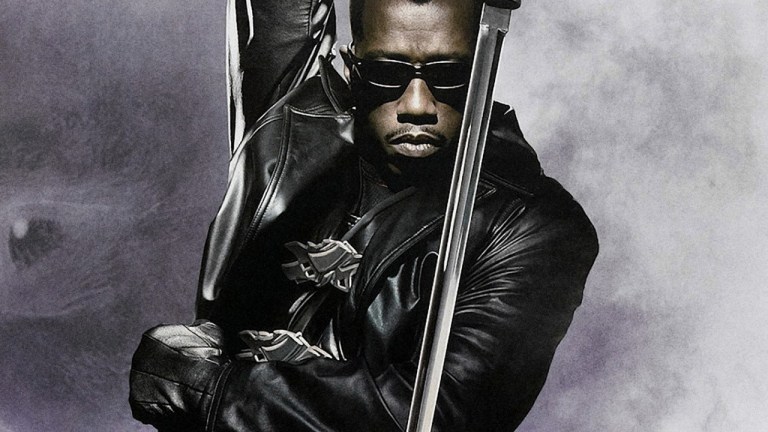 Marvel India released a tweet with the previously unannounced release date for Blade starring Mahershala Ali, and it's much sooner than we thought.
"The official Indian Marvel account on Twitter had previously published a calendar of releases with upcoming MCU films, setting the release date for each movie in the country. Among the films featured in the calendar are Eternals on this November 5, Doctor Strange in the Multiverse of Madness on March 25, 2022, and The Marvels on November 11, 2022."
Michael Keaton reassures us he can still fit into his Batman costume after 30 years.
"'Svelte as ever, man,' Keaton assured Colbert of his ability to still squeeze into that rubberized protective super-gear. For Batman fans of a certain age, Michael Keaton is the Bat, his two-film turn in Tim Burton's take on the Dark Knight seared, bat-signal-style, into their collective consciousness."
Yes, we have a Disney Kingdom Hearts character coming to Super Smash Bros. Ultimate, but he's not bringing anything else from the mouse house with him.
While he may not be everyone's cup of tea, Kingdom Hearts' Sora is officially coming to Super Smash Bros. Ultimate. But there's a catch: He won't be accompanied by Disney buddies like Donald, Goofy, and Mickey. In fact, it seems as if Nintendo scrubbed Sora's appearance in the platform fighting game of Disney references almost entirely.
Doctor Strange and the Multiverse of Madness could connect to What If…? by featuring an Ultron sentry.
"Earlier this week, The Direct reported that Doctor Strange in the Multiverse of Madness would see Stephen Strange (Benedict Cumberbatch) crossing paths with a legion of Ultron sentries. The outlet did not specify what role the robots will play in the film — only going so far as to say that Strange will interact with them while exploring the multiverse."
You've probably already binged the likes of The Mandalorian and WandaVision, but here are other fantastic shows on Disney+ you should consider checking out.
"Since its premiere in November 2019, Disney+ has consistently provided Disneyphiles with a nonstop stream of amazing content, including classic animated and live-action films, original programming, and some delightful obscurities from the studio's vault. We've assembled a shortlist of the best TV shows currently available on the streaming service."
Everyone is making fun of John Cena and his pet Eagle in our first look at Peacemaker coming to HBO Max next year.
"HBO Max dropped the first clip from their upcoming Peacemaker series, with John Cena reprising the role he played in James Gunn's The Suicide Squad. And much like that film, this brief clip shows that Peacemaker remains a punchline to his co-workers. After all, we would expect nothing less from a man clad in tight white pants and a vaguely phallic helmet."