News
Link Tank: The Loki Series Is a "Love Letter" to Sci-Fi, Says Director
The Loki TV series and science fiction, world-shaping events in 1920, a new Winds of Winter theory, plus more in today's Link Tank!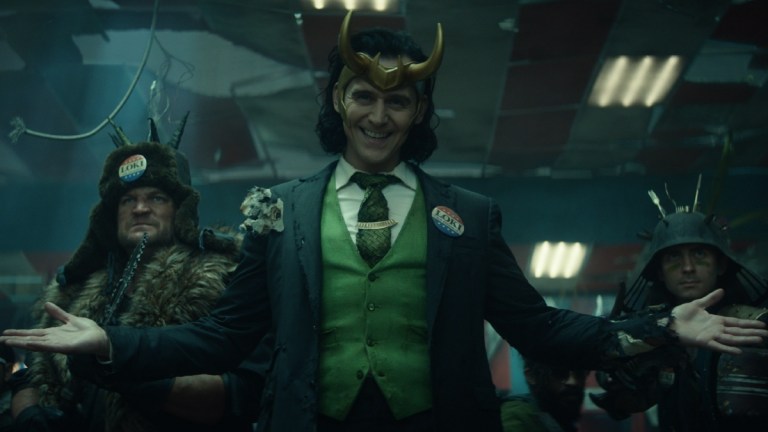 Loki's director Kate Herron describes the series as a "big love letter" to science fiction the way WandaVision pays homage to sitcoms.
"If you watched the premiere of Marvel and Disney+'s Loki this week, you probably picked up on the series' homage to science fiction. While WandaVision was an examination of sitcom tropes, Loki is packed to gills with homages to everything from the byzantine bureaucracy of Brazil to the time travel journeys of Doctor Who to the irreverent humor of The Hitchhiker's Guide to the Galaxy."
1920 was a definitive year of the Roaring Twenties in America. Learn about the world-shaping events that took place that year.
"The 'Roaring Twenties' are the only decade in American history with a nickname. In his book 1920: The Year That Made the Decade Roar, Eric Burns explores the first year of a captivating decade and shows that it wasn't all flappers and jazz bands. Every aspect of life today was in some way influenced by the title year."
The Xbox Series X mini fridge is no longer just a joke. Microsoft is selling the real meme-based appliance this holiday season.
"Once a meme that delighted the internet, the Xbox Series X-shaped mini fridge is becoming a reality. At the end of its E3 2021 showcase on Sunday, Microsoft announced that it would be selling "the world's most powerful mini fridge" this upcoming holiday season. The fridge meme dates back to the unveiling of the Xbox Series X in December 2019…"
The Book of Boba Fett is coming to Disney+ December of this year. Here's everything you need to know about this series.
"There's no denying it: Boba Fett is cool. He was cool in The Empire Strikes Back, where he did nothing, and he was cool in Return of the Jedi, where he got eaten by a sarlacc. But he's super cool in the second season of The Mandalorian, in which he actually gets to say more than a few lines and crack some Stormtrooper heads—so cool, in fact, that he's finally getting his own show."
Google's location tracking can be a huge breach of privacy for some people. Here's how you can turn off tracking.
"Where you go, Google goes. Google Maps in particular keeps track of every step you (and your smartphone) take and archives that activity in your Google Timeline. It might seem like a walk down memory lane, but it can also leave the door to your privacy wide open."
A new Winds of Winter theory surrounding Tyrion Lannister will make the character's story darker and better than it already is.
"Tyrion Lannister's story in the Song of Ice and Fire books may end up being very different than it was in Game of Thrones… But one interesting fan theory suggests that The Winds of Winter, Martin's long-awaited sixth installment in the Song of Ice and Fire series, will see Tyrion experience an earth-shattering loss that will come as a brutal shock to fans."