News
Link Tank: Lisa Joy Almost Used a Male Pseudonym to Pitch Reminiscence
Lisa Joy almost hid her real identity, Loki season 2 might be until 2023, the shortest Oscar-nominated film ever, and more in Link Tank!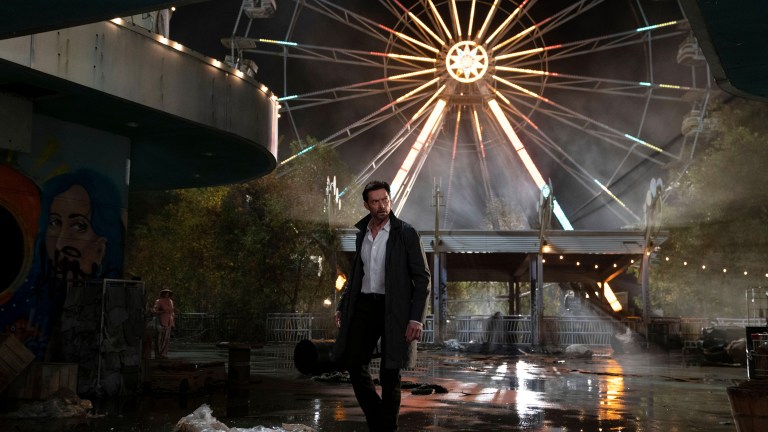 Lisa Joy almost used a male pseudonym to pitch Reminiscence because of sexism in the industry.
"Lisa Joy's directorial debut Reminiscence premiered in theaters and on HBO Max this weekend. The film is a sci-fi noir set in Miami in the not-too-distant future, where climate change and global warming have flooded the city. Nick Bannister (Hugh Jackman) is a veteran who runs a struggling business where clients can revisit old memories via immersion tank."
The good news? We got our first update on the production of Loki season 2. The bad news? It might not begin until 2023.
"Loki started filming in January 2020 but hit pause due to the pandemic, rolling cameras again in September. Season 1 didn't finish filming until December, and it was released in June 2021. But according to Feige, production on Season 2 won't start until 2022 at the earliest — possibly 2023."
A Black Canary movie in the DCEU is in the works for HBO Max.
"Dinah Lance steps into the spotlight as a Black Canary movie is on its way! Deadline reports Lovecraft Country writer and showrunner Misha Green is creating a Black Canary movie for HBO max. Green and Jurnee Smollett have thrown around the idea of further exploring the character and world of Black Canary during press for Lovecraft Country, which was canceled after one season."
Yeah, the Spider-Man: No Way Home trailer leaked, but it's not even fully rendered yet.
"Spider-Man: No Way Home is still a few months away, but fans are getting an early taste of those sweet, sweet Spidey legs. (Mmmm…spider legs). According to the Hollywood Reporter, the trailer for the upcoming Spider-Man movie leaked on social media earlier today, and Sony is trying really, very, quite hard actually to take copies down."
A fan created an impressive remake of The Simpsons: Hit and Run.
"The Simpsons: Hit & Run was a GTA-clone released in 2003 that would go on to sell over 3 million copies worldwide. Today, nearly two decades later, Hit & Run is fondly remembered and many hope the game will get remade or remastered. One fan decided he was tired of waiting and in a week built a demo of what a Hit & Run remake could look and play like using Unreal Engine 5."
This 2012 film was the shortest ever nominated for an Academy Award, clocking in at 100 seconds.
"A short film must be less than 40 minutes long to be eligible for an Academy Award, but there's no minimum runtime it has to meet. In 2012, a short titled Fresh Guacamole pushed the boundaries of the category. Clocking in at 100 seconds long, it's the shortest film ever to be nominated for an Oscar."