News
Link Tank: First Oppenheimer Trailer is a Countdown Clock
The first Oppenheimer trailer has arrived, Brendan Fraser transformed for The Whale, Logan Paul has some thoughts about Nope, and more in Link Tank!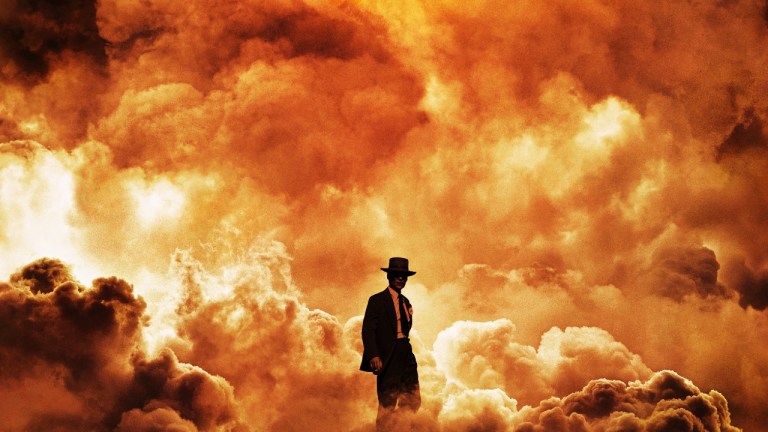 The first trailer for Christopher Nolan's next film Oppenheimer just debuted, giving a live countdown until the movie is released next summer.
"We finally have a teaser for Christopher Nolan's Oppenheimer, and it's a ticking time bomb–not literally, but you know, conceptually. With only a few seconds of actual footage, this is a true teaser. Billed only as 'Oppenheimer Announcement' on Universal Pictures' YouTube page, the teaser has been playing on a continuous loop since it was posted on Thursday morning."
Internet star Logan Paul took to Twitter to rant about his reaction to Jordan Peele's latest film Nope.
"Last weekend, Jordan Peele's third horror movie was finally released, and with that came discussions about the meaning and layers of the text. That meant if you wanted to engage and avoid spoilers, you had to be on high alert. I thought I was avoiding it pretty well until Logan Paul went viral, against my will, by talking about how the movie didn't make sense. The wave of memes and replies of 'It's about people like you' made me more aware of the thematic elements before I saw the movie."
Could Bridgerton and The Gray Man star Regé-Jean Paul be the next James Bond? The Russo Brothers seem to think so.
"Despite not being the latest member to join the MCU, #BridgertonBae Regé-Jean Page is at the center of talks once again about possibly taking on the James Bond/007 mantle thanks in large part to the Russo Brothers. The famous movie bros, who directed the recently released Netflix film The Gray Man, in which Page starred, said as much during an interview with RadioTimes.com. According to Deadline, both Joe and Anthony Russo feel as if the dashingly handsome actor would excel at the role if given the chance."
Breaking Bad once had an episode titled "Better Call Saul," and now Better Call Saul has an episode titled "Breaking Bad."
"As far as TV spin-offs go, Better Call Saul has always retained a respectful distance from its parent series, Breaking Bad. Sure, the Bob Odenkirk-starring crime thriller has been happy, over the years, to introduce characters and plotlines from the original series, fulfilling its prequel duties—but showrunners Peter Gould and Vince Gilligan have always made it clear that, if the show needed a bunch of scenes of Walter White being the guy who knocks to justify its existence, it wouldn't really be the show they wanted to make."
When you hear the word "myth," you probably think of something from ancient times. That being said, myths might be more prevalent in modern media now more than ever.
"If you see a big Hollywood movie or stream a buzzy new TV show this year, odds are you'll recognize some familiar characters. May brought Dr. Strange in the Multiverse of Madness, in which the hero of the 2016 film Doctor Strange faces off against the villain Wanda, last seen in the 2021 TV series WandaVision. This month brought Thor: Love and Thunder, in which the Norse god's story is continued from the 2017 film Thor: Ragnarok."
Our first look at Darren Aronofsky's next film, The Whale, showcases an almost unrecognizable Brendan Fraser.
"A24 has shared a first look at Brendan Fraser in Darren Aronofsky's upcoming film, The Whale. Based on Samuel D. Hunter's 2012 drama play of the same name, the image sees Fraser as Charlie, a 600-pound man who is attempting to reconnect with his 17-year-old daughter after he left their family to be with his gay partner who has died, and the grief of the death and his guilt led him to binge eat. Joining Fraser in the cast are Stranger Things star Sadie Sink, Hong Chau, Samantha Morton and Ty Simpkins."