News
Link Tank: How Legend of Korra May Have Explained a Weird Avatar Mystery
The world of Avatar, racism in The New Mutants, comparing the Surface Duo and the Galaxy Z Fold 2, and more in today's Link Tank!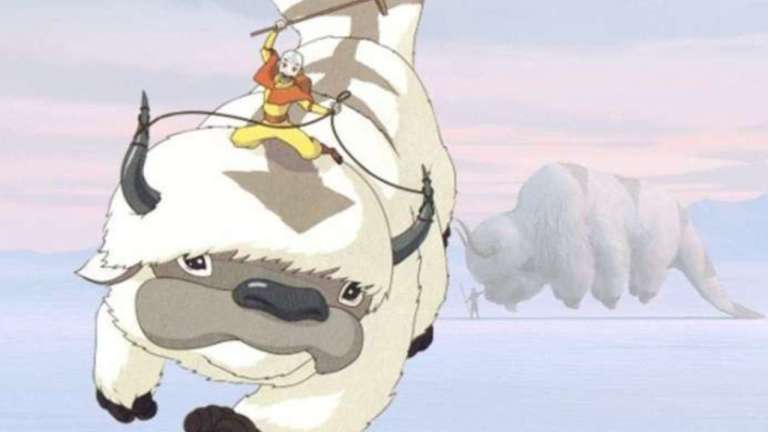 Here's how The Legend of Korra may have explained one of the weirdest mysteries from Avatar: The Last Airbender.
"Avatar: The Last Airbender is full of hybrid animals. There's Appa, Avatar Aang's beloved sky bison. Naga is Korra's polar bear dog. The ancient lion turtle is another example of the unique creatures that inhabit this world to the point that Aang and his friends think it's weird when the Earth King has a pet bear that's not a hybrid with some other animal."
The newest addition to Marvel movies, The New Mutants, contains some questionable scenes of Magik being racist.
"The New Mutants is out and it looks like people are seeing it, since the film has made $7 million domestically despite, you know, a pandemic. This means there are already scenes being shared from the movie, including several of the character Illyana Rasputina, a.k.a. Magik (Anya Taylor-Joy), being racist towards Dani Moonstar, a.k.a. Mirage, played by Blu Hunt."
Ever wonder how barcodes work and what the numbers below the strips mean? Well, wonder no more.
"If the checkout scanner malfunctions when you're picking up a last-minute gift on your way to a birthday party, all hope is not lost—the cashier can complete the transaction by entering the number below the barcode. And while that long stream of digits might seem completely random to you, there's a very specific system behind it."
Two foldable phones are coming on the market. Take a look at the similarities and differences between Microsoft's Surface Duo and Samsung's Galaxy Z Fold 2.
"September brings two killer foldable phones to US shelves: Microsoft's Surface Duo and Samsung's Galaxy Z Fold 2. Both are expensive, luxurious, and powerful smartphones that turn into tablets, sort of. With prices of $1,400 and up, both push the limits of what most people would pay for a smartphone."
If you're streaming on Netflix, make the most of your subscription with these tips and tricks.
"For well over 100 million global subscribers, Netflix is more than just a streaming service where you catch up on the latest original movies, check out the newest buzzed-about series, or relax with an old favorite for the hundredth time. No, for certain truly dedicated Netflix enthusiasts, the service is like a LEGO set to be tinkered with and improved upon. By using the latest hacks, you can truly make Netflix work for you."
Halloween is only two months away. Get a head start with these extremely creepy decorations.
"It's not even September yet, but Halloween season is here. It's been here. Who isn't ready for spooky festivities to make the real world feel not so glum? Journey with us to Target (of all places) to find the decor that has most embraced 2020's nightmare vibes, and might just inspire some nightmares of its own."