News
Link Tank: Jurassic World: Dominion Is the Longest Movie in the Franchise Yet
More screentime for the dinosaurs, Vision could be in Doctor Strange 2, the Ezra Miller drama continues to build, and more in Link Tank!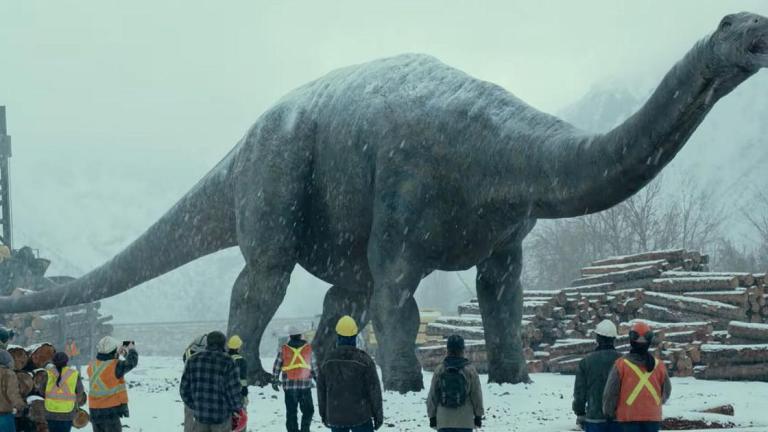 The runtime of Jurassic World: Dominion has been revealed, and it's the longest film in the franchise's history.
"The forthcoming Jurassic World: Dominion is expected to be the longest film in franchise history. Collider has reported that the run-time for the sixth-entry to the long-lived Jurassic storyline will be at two hours and 26 minutes. The film is directed by Colin Trevorrow and will see the film's staple cast Chris Pratt, Laura Dern, Jeff Goldblum, Bryce Dallas Howard and Sam Neil return to the big screens."
Wanda dropped his name in the trailers, but is there a chance we'll see Vision (or a variant thereof) in Doctor Strange in the Multiverse of Madness?
"Anyone who loves comics knows that death is only ever a temporary inconvenience. Uh-oh, did your favorite character die? No worries! They'll pop up in an alternate universe, be rebuilt as a robot, emerge from a black hole, or be resurrected using black magic. The MCU has already proven that it can bring characters back from the dead whenever it wants. Loki, for instance, has died a whopping five times already—he's fallen into a black hole, gotten stabbed, been choked to death, gotten pruned by the TVA, and watched one of his variants get eaten by Alioth."
Could Ezra Miller lose their role as The Flash after another arrest incident?
"Look: We have no evidence that Warner Bros. reserves promotional duties on the Harry Potter-related Fantastic Beasts franchise for whichever PR person has most recently pissed off studio executives. But you have to kind of assume, right?"
While it may feel like you can keep playing Elden Ring or LEGO Star Wars for hours, at some point your body will need to rest; that's where this new gaming chair/bed comes in.
"As much as you might want to spend every hour of the day gaming, at some point your body will succumb to sleep. You can either doze off in a gaming chair and suffer the sore consequences the next day, physically walk to a bed like a sucker, or upgrade your sweet setup with a motorized bed that automatically raises and readies you to jump back into a deathmatch."
According to reports, half of people's Netflix accounts are shared with someone else.
"Like jaywalking and wearing white after Labor Day, sharing Netflix passwords with people outside your household has become a socially acceptable way to break the rules. For years, users have gotten away with mooching off someone else's login information to stream content for free—even if they haven't spoken to the account holder since the last season of Stranger Things dropped."
You don't have much time to watch About Time streaming on Netflix, so hop on it before it's too late!
"There's nothing like a good love story. The romance genre is one of the oldest out there, but it can always be reinvented with a sci-fi twist. Maybe a man falls in love with an AI program, or a woman falls in love with a building, or two people fall in love after erasing each other from their memories. But the most daunting and complex sci-fi love stories are probably the ones involving time travel. The combination of time and love can get messy — just ask Marty McFly. This 2013 movie uses a whimsical device to paint a truly emotional story; here's why you should watch it on Netflix before it's too late."