News
Link Tank: Why Japan Sinks 2020 Perfectly Encapsulates This Year
Japan Sinks 2020, handy Zoom tips, a new study on bisexuality, plus more in today's Link Tank!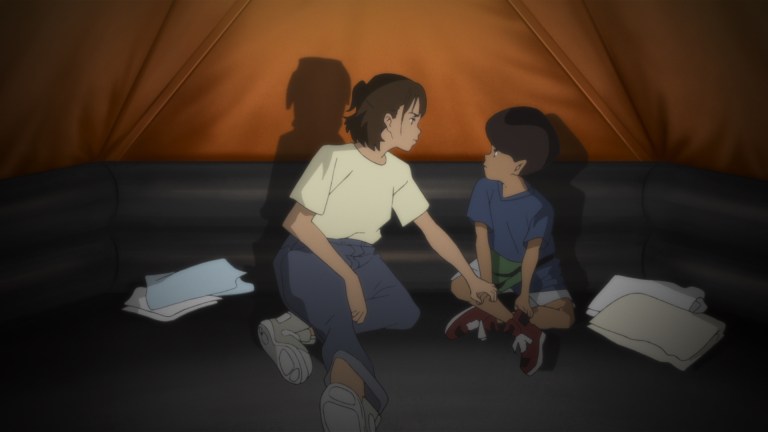 Japan Sinks 2020, the disaster anime on Netflix, is a perfect encapsulation of this awful year.
"Some might feel that a harrowing and hellish vision of the apocalypse in entertainment might be more than they can bear right now — and that's perfectly understandable. But Pyeon-Gang Ho and Masaaki Yuasa's Japan Sinks 2020, the latest anime miniseries from Science Saru, is more than worth gritting your teeth and sticking through."
For those working from home, check out these handy Zoom hacks to make your virtual meetings go easier.
"After years of essays, group projects, and corporate strategy plans, you just might consider yourself an expert at using Google Docs, Microsoft Excel, and other popular programs. Video-chatting with Zoom, on the other hand, still feels like new territory for many workers who are spending more time working from home."
Amazon CEO Jeff Bezos' networth jumps a record $13 billion a day during the pandemic.
"According to a Bloomberg estimate, Jeff Bezos saw his estimated net wealth surge by $13 billion to $189.3 billion on Monday. That's the largest single-day increase in the history of the news agency's eight-year-old Billionaires Index."
A new study on bisexuality is upending decades worth of flawed research.
"In 2005, a New York Times headline covering research by J. Michael Bailey, a professor at Northwestern University, read "Straight, Gay or Lying? Bisexuality Revisited." At that time, Bailey incorrectly concluded that bisexual men do not exist. Flash forward to 2020, and Bailey is still a controversial figure doing research on attraction and sexual orientation."
Seven Hong Kong-based VPNs are found to have violated their "no-log" pledge, including Flash VPN and Rabbit VPN.
"Seven VPN services that claim to never log user traffic have been found doing just that—and they leak that information on the internet, according to security researchers at vpnMentor. Earlier this month, vpnMentor discovered a single open server that contained user information belonging to seven different VPN services based in Hong Kong, including UFO VPN, Fast VPN, and Free VPN."
There's going to be a Grease prequel, which is arguably unnecessary.
"We've found it, kids: the bottom of the movie idea barrel! The geniuses in Hollywood have decided that instead of a movie about literally anything else, they need to spend time and money developing a prequel to Grease, because what will really rescue cinema in a post-pandemic world is a two-hour version of a three-minute song in a movie released over forty years ago."