News
Link Tank: Is Cal Kestis Getting His Own Star Wars Show?
Cal Kestis could be moving into live-action, Pizza Poppa always gets paid, you can now buy the Holy Grail, and more in Link Tank!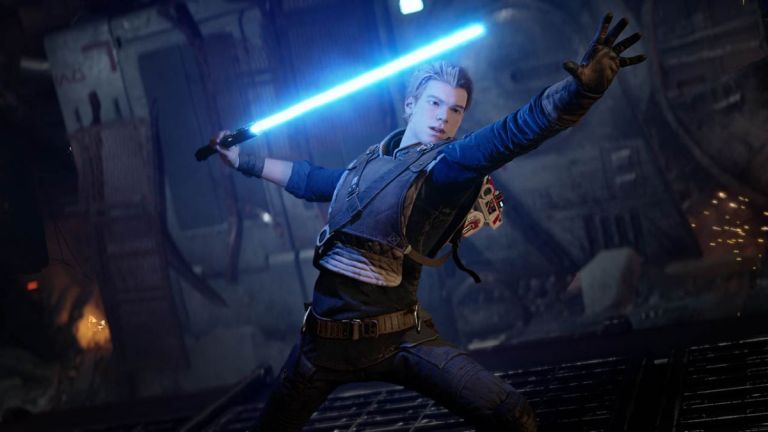 Jedi: Fallen Order actor Cameron Monaghan could be reprising his role as Cal Kestis, but this time in a live-action TV series.
"Just as EA and Respawn Entertainment announced Jedi: Fallen Order's sequel Jedi: Survivor, a new rumor has now surfaced suggesting that the Star Wars character Cal Kestis will also be getting his own live-action show over on Disney+. According to YouTube's Kristian Harloff, a trusted source has revealed that the fan-favorite hero from Jedi: Fallen Order will be making his television debut with a new series centered around him over on the streaming platform, and the video game character's original actor Cameron Monaghan is also said to be reprising his role."
Doctor Strange in the Multiverse of Madness has hit Disney+, and with it came some new deleted scenes, including an extended take of Pizza Poppa vowing to get revenge on Strange.
"If you missed Doctor Strange in the Multiverse of Madness in theaters (or you just want to enjoy Sam Raimi's trippy movie again) then you're in luck: the film is now streaming on Disney+ and is available to buy and rent on VOD. The digital release on VUDU comes with bonus features like featurettes and deleted scenes, and a gag reel. To promote the release, VUDU has shared a deleted scene on their YouTube page, which features Bruce Campbell's Pizza Poppa."
If you choose wisely, you can now obtain the Holy Grail and many more fantastic props from the Indiana Jones series.
"One of the best parts of the Indiana Jones films is that Indy is always after something tangible. In particular, the fertility idol, the Sankara Stones, the Holy Grail, and a crystal skull. That's great for fans because it means you can act like Indy and have one or all of these items in your collection. Unlike Indy, though, you don't have to go into any deep dark caves or fight the forces of evil. You can just go to a Disney theme park or log onto the internet."
Could Thor star Chris Hemsworth eventually compete with Wolverine actor Hugh Jackman as the longest-tenured cinematic superhero ever?
"Ah, the classic inter-Marvel rivalry. From Anthony Mackie playfully bullying Tom Holland to Ryan Reynolds and Hugh Jackman's years-long feud, there's a proud history of actors publicly taunting their fellow superheroes. Now, Chris Hemsworth is getting in on the action and throwing down the gauntlet. In an interview with ​​BBC Radio 1, film critic Ali Plumb points out that Hemsworth has been playing Thor for 11 years–a few short of Jackman's 16 years as the X-Men's Wolverine. 'Would you possibly be seeing yourself swinging Mjolnir/Stormbreaker in 6 years time to beat that record?'"
Batman and Robin is now 25 years old, and we're still confused to this day why the caped crusader has nipples on his costume.
"Of all the zany imagery in Joel Schumacher's Batman movies, fans tend to remember a particular design feature. Or rather, two features. The suits sported by Val Kilmer in Batman Forever (1995) and George Clooney in Batman & Robin (1997) are infamous for being anatomically correct, right down to their perfectly sculpted nipples. Three decades after the sophomore film in the original Batman movie franchise hit theaters, the Dark Knight's most provocative costume is back in the conversation, Nerdist reports."
Temperatures are rising outside, and so is the heat Xbox Game Pass is bringing this summer.
"Xbox Game Pass has had a rocky few months, seeing it lose major games and failing to add marquee additions to plug the gaps. But on the heels of Xbox's big marketing blitz—including a promise that 50 games will hit Xbox over the next year, many on Game Pass—the popular games-on-demand service is picking up steam."