News
Link Tank: Impractical Jokers Star James Murray on Writing Horror Comedy
James Murray on writing horror comedy, SpaceX's beta-testing of Starlink, Baby Yoda's eggtroversy, plus more!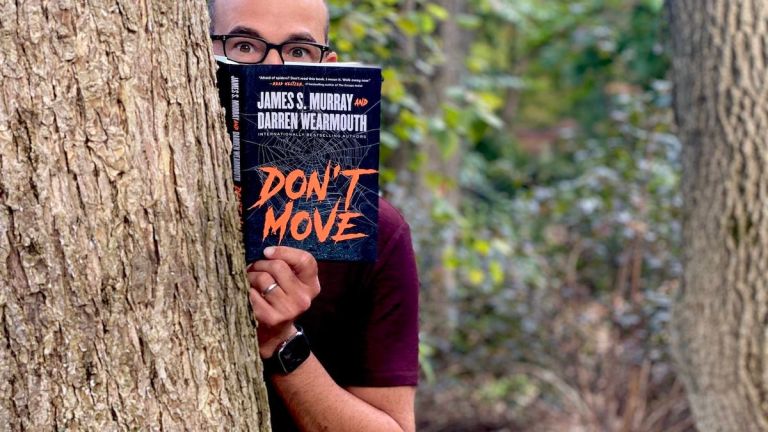 Check out this exclusive interview with Impractical Jokers star James Murray on how he combined horror and humor in his new book.
"James S. Murray has made a career of fear. Along with others in the notorious improv group The Tenderloins, Murray stars on Impractical Jokers, a TV show in which the improvisers are subjected to an escalating game of truth or dare — and endure skin-crawling 'punishments' if they fail to live up to the challenge."
November 11 is Veterans Day. Check out some facts about how this holiday came about, how to observe it, and more.
"Whether or not you know someone who served in the military or you served yourself, Veterans Day is a holiday worth observing. There are around 18 million veterans living in the U.S.—here are some things to remember when honoring them on November 11."
The adorable gremlin known as Baby Yoda is embroiled in the first controversy of his young life after the latest episode of The Mandalorian showed him eating frog eggs.
"The great egg debate rages on. In season 2 episode 2 of The Mandalorian, titled 'The Passenger,' Baby Yoda was fascinated by the Frog Lady's eggs. Which isn't that surprising. He loves eating frogs in general so seeing a giant Frog Lady and seeing her eggs probably seemed like a prime dining opportunity."
SpaceX's beta-testing of Starlink has already begun transforming the way Americans in rural areas use the internet.
"Nickolas Friedrich lives in central Montana, where his local broadband connectivity hasn't been good. Every month, he pays about $120 for a measly 0.8Mbps download speed from the only DSL provider in town. And his connection can freeze up when too many neighbors are on the service at once."
Massive datasets around the spread of COVID-19 uncovers four superspreader sites to avoid in the coming months.
"In recent history, no other global event has radically transformed our daily movements quite like Covid-19. To limit the coronavirus's insidious spread, people have been advised to stay home, social distance, and at times, lockdown. To show how these mobility shifts influence disease transmission, scientists have just released a far-reaching, yet fine-grained, dynamic model."
Critically acclaimed rock band EELS' new music video "Are We Alright Again" stars actor Jon Hamm. Watch the whole thing below!