News
Link Tank: The Most Iconic Quotes from Movies of the 21st Century
Iconic quotes from modern movies, Lin-Manuel Miranda on In the Heights, misconceptions about WWII, and more in today's Link Tank!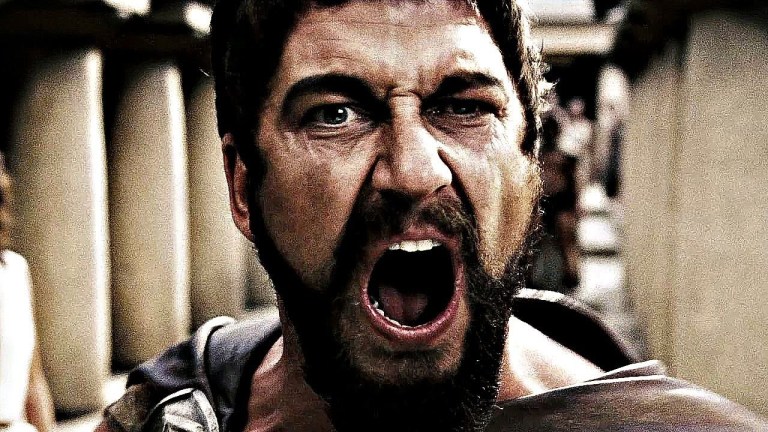 From Zoolander's "What is this? A center for ants?" to 300's iconic "This is Sparta" line, here are the best quotes from movies of the 21st century.
"The history of cinema is littered with lines of dialogue that transcend context, but for the most part, what are considered the Great Movie Quotes are vintage in nature. AFI's 100 Years…100 Quotes remains the bible, reminding us that, yes, 'Frankly, my dear, I don't give a damn' is pretty significant."
Lin-Manuel Miranda explains why he cut a Trump reference from the movie adaptation of In the Heights.
"Lin-Manuel Miranda made the right decision in cutting Trump from the film adaptation of In the Heights. Premiering in June, the musical has a song that references Trump. Titled '96,000,' the song sees Benny, played by Corey Hawkins, talking about a grand business and singing, 'Donald Trump and I are on the links and he's my caddy.'"
World War II is one of the most studied periods in history, and with that comes a load of common misconceptions.
"As the story goes, German troops rolled their tanks into Poland in September 1939 and were eventually met by Polish soldiers on horseback. This matchup is often mentioned as a way to illustrate just how ill-prepared Poland was to defend itself against Germany's high-tech military prowess. But while there were Polish soldiers on horses and German soldiers in tanks at the time, it wasn't exactly the animal-versus-machine face-off most people picture."
Stellan Skarsgård, acclaimed actor and cast member of the upcoming Star Wars TV series Andor, has some harsh words for the rest of the franchise.
"Stellan Skarsgård is considered a stellar (not sorry) actor for his roles in projects like The Unbearable Lightness of Being, Good Will Hunting, and Chernobyl. But chances are he'll be best remembered for his genre roles, like whoever he ends up playing in the upcoming Star Wars TV series Andor. That doesn't mean he's necessarily excited about it."
Are you heading back to the office? Check out some of the best space management tools to use to help facilitate your return.
"Though it looks like the COVID-19 pandemic will continue for some time, many organizations are planning at least a partial return to the office. Typically, that's either because they simply want stay in business or because employees can no longer stand the isolation of working from home. The challenge for businesses is figuring out how to balance this return to the workplace with maintaining the health and safety guidelines mandated by the CDC as well as local municipalities."
There's been a wave of young adults catching COVID-19 for the first time. Here's why that's happening.
"A surge of serious COVID-19 cases in young people has emerged. It's come after good news about coronavirus vaccine effectiveness, and that's led to a not-so-great situation among a lot of people who are between the ages of 20 and 40. A lot of them are getting very sick."