News
Link Tank: How to Watch the Perseid Meteor Shower
Perseid Meteor Shower, The Old Guard sequel, why we should all settle in for the long pandemic, and more in today's Link Tank!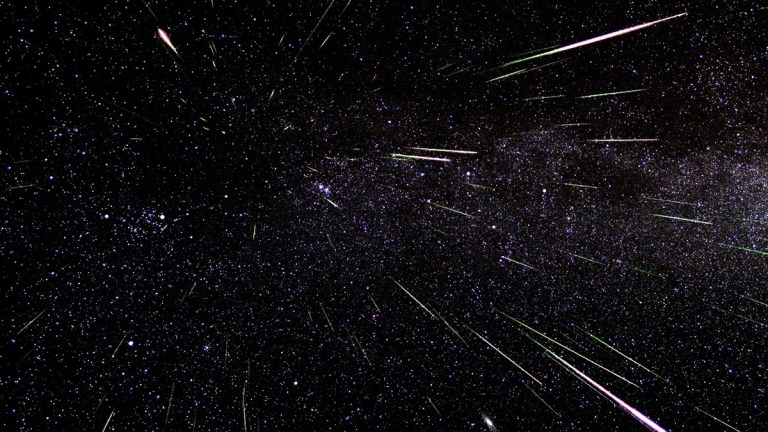 The Perseid Meteor Shower is happening in August. Here's everything you need to know about this night sky event.
"Stargazers know that August is an exciting time of the year. This month marks the peak of the Perseid meteor shower, which many astronomers consider the best and most consistent meteor shower. Here's everything you need to know to catch the event in 2020."
Hong Kong Disneyland has closed after one day due to a spike in coronavirus cases.
"Hong Kong Disneyland announced on Monday that it would close its gates to visitors again due to a recent spike in novel coronavirus infections, according to a statement obtained by CNN. Hong Kong identified 41 new cases on Monday, and 38 cases on Sunday—a concerning outbreak by the standards of most wealthy countries."
Need more of Netflix's The Old Guard? There's a (sort of) sequel that already exist in comic book form!
"In a summer movie season bereft of actually going to the movies, Netflix serves up a heaping dose of much-needed thrills in The Old Guard. But will the streaming giant ever offer us a sequel with The Old Guard 2? Comic book author and screenwriter Greg Rucka tells Inverse the ending of the film sets up a future installment — one that already exists in comic book form."
In this age of COVID-19, America's national forests are perfect destination spots to get away from people and get a change of scenery.
"As nervous travelers and airline-wary families slowly emerge after months of Netflix and canned tuna, expect national parks to be an extremely popular escape this summer. But with record visitation in recent years and many Covid-19 restrictions currently in place, 'America's best idea' may not be the best move for social distancing in 2020."
Despite the recent re-openings, here's why we should all prepare to settle in for the long haul.
"I wouldn't call it a breaking point, necessarily, but it feels like we've reached a moment in the pandemic when things are starting to change. There's been a shift, a dawning that normal isn't just going to come back. That things will not simply get better anytime soon."
Washington's NFL team is finally retiring their racist name and logo, and will be re-branding themselves.
"After eighty-eight years, the Washington NFL team is finally changing their name and logo. The announcement came today in a statement from the team, according to CNBC, in which the company says that the name is being retired and that they are working to develop a new name and logo."