News
Link Tank: How the Horrors in Lovecraft Country Are Bigger Than the Supernatural
HBO's Lovecraft Country, Steve Martin fun facts, Netflix's newest season of Chef's Table, and more in today's Link Tank!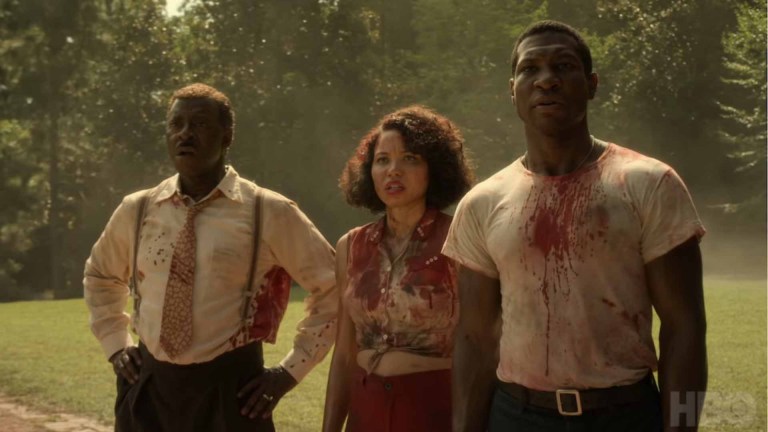 Lovecraft Country showrunner Misha Green dives into how the show's horrors go beyond the supernatural.
"Like all horror that wants to leave you feeling unsettled and disturbed long after you've finished watching it, Lovecraft Country's first episode is careful to take its time and make you wait almost until the very end for the series' supernatural monstrosities to make themselves known."
Denise Bryson was a transgender woman from the '90s hit TV show Twin Peaks. Here are the ways her character was (and wasn't) ahead of her time.
"While there's a veritable infinity of ways you could describe David Lynch's cult classic television series Twin Peaks, socially progressive is not typically the first phrase fans reach for. The show, which aired from 1990 to 1991, has been an enduring cultural phenomenon, but upon rewatching, not all of its choices hold up to scrutiny."
Coronavirus masks is a help to people with social anxiety, as they find it to be comforting.
"Months into the pandemic, people have seemingly broken into two camps: those who want to wear masks and those who do not. Recently, however, a subgroup has emerged: people who want to wear masks, especially because it helps with their social anxiety. The fact that wearing a mask reduces transmission of disease is an additional perk."
Iconic actor and comedian Steve Martin turned 75 last week. Check out these fun facts about him to celebrate.
"Is there anything Steve Martin can't do? In addition to being one of the world's most beloved comedians and actors, he's also a writer, a musician, a magician, and an art enthusiast. To celebrate his birthday (he turns 75 today), here are 10 things you might not have known about Steve Martin."
Experience all the different styles of barbecue from around the world in Netflix's newest season of Chef's Table.
"Netflix's Chef's Table, the Emmy-award winning food docuseries that tends to bring to mind white, linen tablecloths; exquisitely decorated plates paired with stunning cinematography; and a real farm-to-table philosophy is getting a fiery makeover in a new upcoming season. Chef's Table: BBQ will be all about the smoke."
This quarantine is creating a shortage of laptops for US schools as more families opt for remote learning for their children.
"As the socially distant summer comes to a close, students are beginning to prepare for a new academic year. But back-to-school shopping will look different for many folks engaging in remote learning this autumn. To make matters worse, the US is facing a shortage of laptops—a must-have for any virtual education."