News
Link Tank: How Sora Joined Super Smash Bros. Ultimate
Discover how the final Super Smash Bros. Ultimate character made the roster, an iconic Sith Lord could be returning to Star Wars, the first Uncharted trailer is here, and more in Link Tank!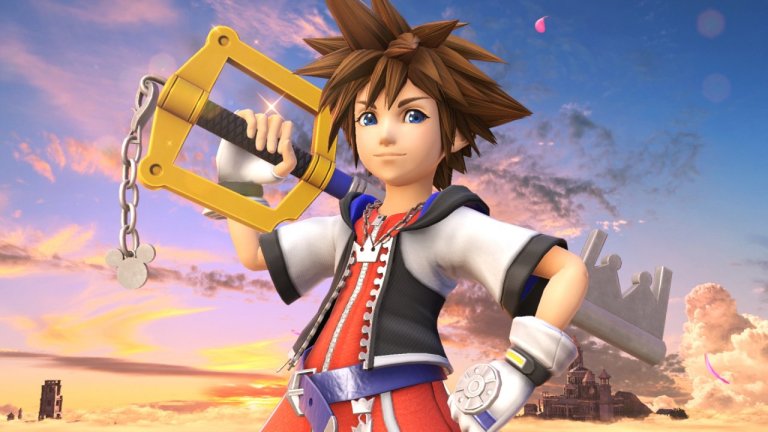 The creator of Super Smash Bros. explains how Kingdom Heart's Sora came to be the latest character in the video game's roster.
"As announced earlier this month, Sora became Super Smash Bros. Ultimate's final DLC character. But how did Sora, Keyblade and all, end up in Smash Bros.? In his latest Weekly Famitsu column, creator Masahiro Sakurai explains just that. Sakurai noted how Sora was the number one choice among players for a new character. The Kingdom Hearts character seems like such an obvious choice, too—especially because the character's name is the same as Sakurai's company."
After many years of fan anticipation, Darth Plagueis the Wise might be returning to Star Wars, but in an unconventional way.
"There's no shortage of Sith Lords in the Star Wars galaxy, but when it comes to the greatest Sith of all time, it's a much smaller field. Darth Vader might be fearsome, and Darth Sidious is the most strategic, but one character's contribution to the Sith legacy stands above the rest. We're talking, of course, about Darth Plagueis the Wise, a Sith lord who looms large in Star Wars for unlocking the secrets to eternal life. But despite that, we've never seen him on the big (or small) screen. In fact, if you don't count the non-canonical Star Wars Extended Universe, we've never actually seen a single image of 'Ole Plagueis anywhere ever."
Wait for a second, Anya Taylor-Joy is the one singing that haunting cover of "Downtown" in the trailer for Last Night in Soho?
"Last Night In Soho looks both frightening and fun in their trailers and now we get a bit more of the story with the release of Anya Taylor-Joy's performance of the song 'Downtown.' Two different versions were released—we get to see a music video that shows Eloise (Thomasin McKenzie) and her mysterious connection to singer Sandie (Anya Taylor-Joy) and the man that she is seeming with (Matt Smith)."
The first trailer for the hotly anticipated video game adaptation Uncharted has finally arrived, and it sees Tom Holland barely getting by.
"Tom Holland and Mark Wahlberg have been holding onto the Uncharted movie for years, In fact, it's been so long that Wahlberg was holding precariously onto the edge of the cliff, having been cast as lead Nathan Drake—only to age out of that role into the role of Drake's mentor Scully. Holland made his way to the cliff in 2017, only to find himself in mortal danger as well. But now that the first Uncharted movie trailer has arrived, what will they find? Treasure… or yet another deadly trap?"
Halloween Kills star Jamie Lee Curtis is reportedly to star in a series about the inception of the iconic "high five."
"The first high five givers have logged on. Setting their sights on one of the greatest moments in sports history—nay, world history—Jamie Lee Curtis and Ryan Murphy are readying their shoulders and opening their palms for a miniseries about the man who gave the first high five, former L.A. Dodger Glenn Burke. Appearing on the Deadline's Hero Nation podcast in support of Halloween Kills, Curtis announced the project, tentatively titled Outfielder."
You can now build your own Fab Loft from Queer Eye with this fabulous new LEGO set.
"The hit Netflix series Queer Eye is known for memorable makeovers. Led by Antoni Porowski, Tan France, Karamo Brown, Bobby Berk, and Jonathan Van Ness, the cast—known collectively as the Fab 5—helps give people the tools to transform their lives in meaningful, positive ways. Now, the cast is getting a makeover, too, and this one is courtesy of LEGO."