Link Tank: How Marvel's Helstrom Missed Its Mark
Marvel's Helstrom, the history of pumpkin beer, the ending of The Trial of Chicago 7, and more in today's Link Tank!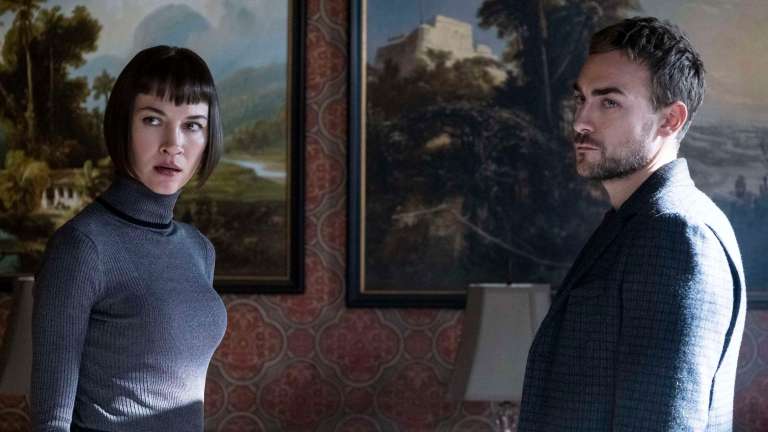 Marvel TV shows are generally more hits than they are misses, but Helstrom, the newest attempt on Hulu, may be its worst effort yet.
"Have we reached the tipping point of comic book pop culture saturation? It's a question I asked myself after watching the first three episodes of Marvel's Helstrom, the horror-themed new series that premiered on Hulu this weekend. After a record-breaking run at the box office, Marvel Studios is looking to match their big screen success with several new series across multiple platforms."
How did pumpkin beer come about? Learn this history behind this unique, seasonal beverage.
"Laced with cinnamon, cloves, nutmeg, and other spices more suited for a pie than a pint, pumpkin ales have come to define the flavor of fall for beer lovers in recent years (even if they begin popping up in bars and liquor stores as early as August). While these gourd-infused brews are now a part of the estimated $600 million pumpkin spice industry, they actually have roots in a lowly colonial-era drink that was concocted more out of necessity than for flavor."
More variety of milk exists today than ever before, but how do they stack up against each other environmentally?
"Making eco-conscious choices at the shops can be tricky when we're presented with so many options, especially when it comes to milk. Should we buy plant-based milk or dairy? We've looked at the evidence to help you choose."
AMC is offering personal movie theater experience where you can hold a party of up to 20 people starting at $99.
"Movie theaters have been hit very hard during the pandemic, either by not being allowed to open, or nobody wanting to venture out due to the risk posed by COVID-19. So AMC is thinking outside the box and offering a personal experience for you, your friends, and your family."
The Trial of Chicago 7 is based on a true story, but director Aaron Sorkin has taken some liberties with its ending.
"Aaron Sorkin's The Trial of the Chicago 7—widely praised by critics, including yours truly—arrives on Netflix today. It's an instant Oscar play, and a zippy, entertaining look at an all-too-relevant piece of American history when the United States government (unjustly) tried seven activists for conspiracy and inciting a riot during the clash between police and protestors at the 1968 Democratic National Convention, backdropped by the Vietnam War."
A huge drawing of a cat has been found at the Nazca Lines site in Peru that dates back 2,000 years.
"An oversized cat drawing has been discovered on a hill at the famous Nazca Lines site in Peru. The impressive artwork dates back some 2,000 years and measures over 120 feet across. The feline geoglyph was literally right under our noses all along."