News
Link Tank: How Epix's Pennyworth Missed the Mark
Epix's Pennyworth, Hayao Miyazaki quotes, how to manage your anxiety, and more in today's Link Tank.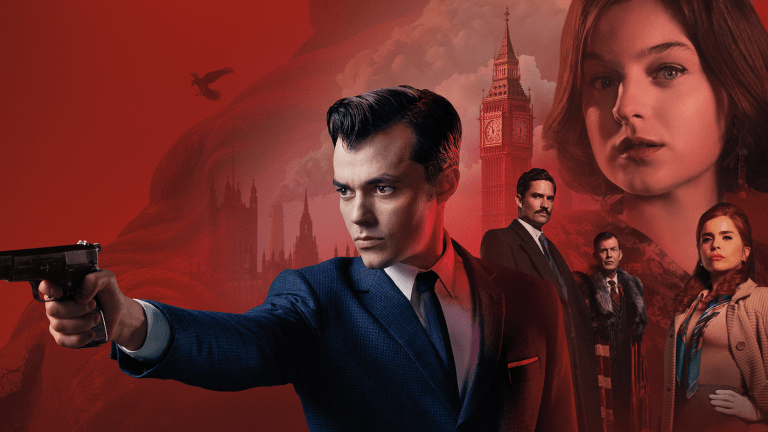 Pennyworth is missing a grand narrative opportunity by stopping itself from becoming a great crime drama.
"One of the things I enjoy about the Batman franchise is that you can choose how you immerse yourself in it and gain access to a never-ending supply of lore with its plot threads and characters. Comics, cartoons, movies, television, video games, The Caped Crusader has done it all."
Hayao Miyazaki is one of the most celebrated filmmakers alive. Check out some memorable quotes from him.
"Hayao Miyazaki may be known for his animated films, but his outlook on life is hardly G-rated (neither are most of his films). Let's celebrate the Oscar-winning filmmaker with these 30 straightforward quotes about life, movies, and beyond."
Star Trek: Discovery showrunner Michelle Paradise talks how Season 4 will continue a beloved Star Trek tradition.
"Season 3 of Star Trek: Discovery felt wildly different than the first two, and there's a pretty obvious reason why. Season 3 charted a new course into the 32nd Century, redefined the rules of the Federation, warp drive, starships, and even parallel universes. But week-to-week, Season 3 had one big thing in common with classic Trek, namely the standalone feel of each episode."
If you suffer from panic attacks and anxiety, here's a quick but comprehensive guide on how to manage and not be overwhelmed by your nerves.
"Most, if not all, of us have been dealing with dizzying levels of anxiety for months now. A devastating pandemic, unemployment, an ugly and contentious election—and then, of course, yesterday's siege of the Capitol by Trump-stoked extremists. There is so much to be furious and devastated about; there is so much work to do."
The 2021 movie calendar may be a confusing one, but these movies are still worth looking forward to this year (probably).
"There's never been a more confusing time to look at a movie release calendar. After a chaotic year for the movies, where tentpoles bounced around the schedule and other projects skipped theatrical runs entirely on their way to VOD, 2021 is looking just as unpredictable."
Is Chrome sluggish? Here's are some tips on how to speed up your browser today.
"In a way, your web browser has become as important as your PC's operating system (if not more important). Nearly everything you do, from email to social media—even document editing—happens in your browser. Thanks to Google Stadia and other services, you can even stream games right from a browser window."