News
Link Tank: How Disney Got Artemis Fowl Wrong
Artemis Fowl, an interview with The Magician's author, Harley Quinn's Joker, and more in today's Link Tank!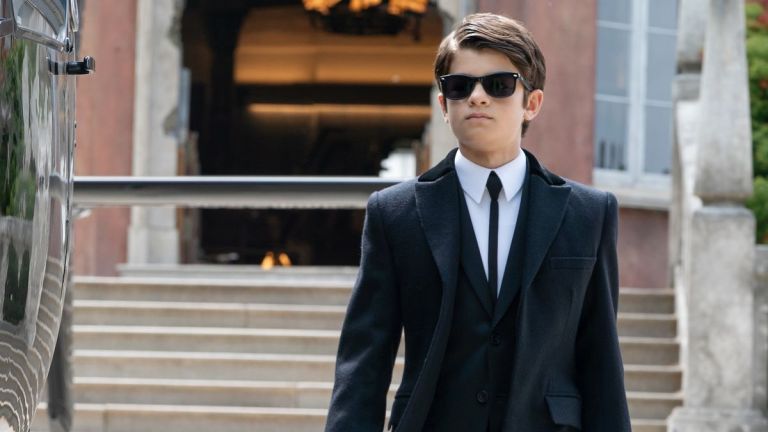 The failure of Disney's adaptation of Artemis Fowl came from the movie's decision to not trust the audience to handle the original premise.
"Making an adaptation of a popular book series is hard. Changes are necessary, and you can't always do everything that was in the books. I get that. Yet, when a company spends money on the rights for a book series, you would assume that they believe in the premise of the book—that they want to adapt at least 75-80% of the book, not 'Let's just make an entirely new movie and just slap a familiar title on it.' Sadly, that is exactly what Disney did in their adaptation of Artemis Fowl."
The Mandalorian season 2 director knows Baby Yoda's real name, but apparently he's not telling.
"Ever since The Mandalorian dropped last fall and introduced us to an adorable new creature from a galaxy far, far away, Star Wars fans everywhere have been desperate to figure out any information they can about Baby Yoda, a.k.a. The Child. Though we all know the little green guy is not actually a younger version of Yoda, the nickname certainly stuck. And until we learn more about his (or her!) identity, that's the name we'll be sticking with."
Check out this interview with The Magician author Lev Grossman where he talks Star Wars, his new book, and The Magician on SYFY.
"Lev Grossman is best known for his fantastical Magicians trilogy, later adapted into a sci-fi television series of the same name on SYFY. And while The Magicians is often described as Harry Potter but with sex and drugs, Grossman is trying his hand at writing for a different audience this time around: kids."
People have hard opinions on Rick and Morty. But our friends at Thrillist decided to the plunge into lava (or acid) anyway by ranking every Rick and Morty episodes.
"Ranking the adventures of Rick and Morty is a lot like having to rank the top Olympian sprinters of all time: On paper, first place is extraordinary, but all the other contestants, including those in last, are only a hair less remarkable."
Best-selling author J.A. Jance shares the six books that have stayed with her for a lifetime.
"Mystery writer J.A. Jance is the author of the best-selling J.P. Beaumont, Joanna Brady, and Ali Reynolds series. In Jance's new novel, Credible Threat, Reynolds — a news anchor turned cybersleuth — helps an archbishop who is receiving death threats."
We all love a good Joker, but Harley Quinn the animated series may have just given us one of the best rendition of him yet.
"Over Harley Quinn's past few episodes, Ms. Quinzel's gotten a whole mess of things incredibly right (like figuring out she's in love with Poison Ivy) as well as getting even more things wrong (like unleashing a wave of parademons onto Gotham, plunging the already destroyed city into even more chaos). But because Harleen's a fundamentally good person, she understands how unbalanced her actions have been in the grander scheme of things."