Link Tank: How an Old Buffy Episode Captures Social Media in 2020
An old Buffy episode, The Independent Order of Odd Fellows, the green pills in The Queen's Gambit, plus more news in today's Link Tank!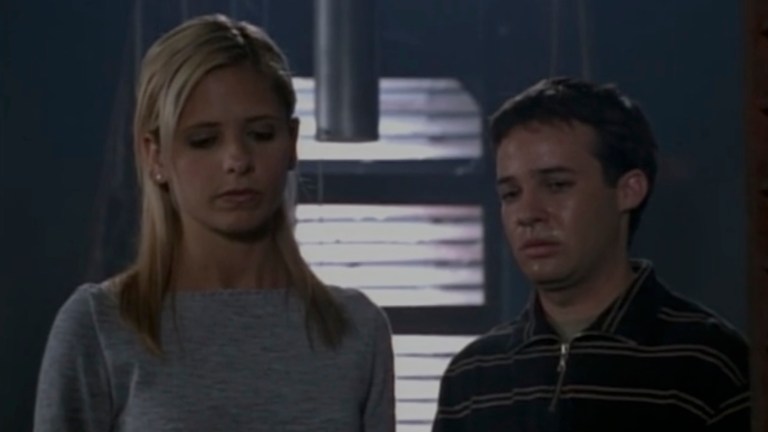 A once-banned episode of Buffy the Vampire Slayer perfectly captures what it's like to be on social media in 2020.
"'Earshot,' the season three episode of Buffy: The Vampire Slayer, is infamous for some not-great reasons. The episode was initially set to air right after the Columbine school shooting in April of 1999, but it was shelved until September due to a plotline that involved Buffy, who gets telepathic powers for the episode, seemingly thwarting a school shooting."
The Independent Order of Odd Fellows is a centuries-old brotherhood that left a trail of numerous skeletons.
"Cheerleading practice can be grueling, but rarely does it involve the discovery of human remains. That changed in 2004, when the young women of the ShowMe Spirit All-Stars in Houston, Texas, were set to converge on a century-old building they had rented to use as practice space with the letters IOOF written above the door."
A new study explains exactly how excess sugar consumption hijacks our health.
"In a study published Wednesday in the journal Science Translational Medicine, scientists announced another insidious sugar side effect. Research suggests sugar consumption can disrupt the gut microbiome, make animals vulnerable to colon inflammation, and may lead to inflammatory bowel diseases like Crohn's disease."
No more Flash! The Flash Player is officially coming to an end with the latest Microsoft update.
"After being kept on life support for arguably far too long, Flash will finally be sent to that big hard drive in the sky by the end of this year. To make the goodbye a little easier, Microsoft has released a new Windows update that purges Flash Player before its eventual demise on December 31."
What are the green pill in The Queen's Gambit on Netflix? Here's a look into the show's portrayal of addiction.
"If you binged the Netflix miniseries The Queen's Gambit over the weekend (and if you haven't, you should!!) you're probably wondering what exactly was in those pills that started chess master Beth Harmon (Anya Taylor-Joy) on her path to being a high-functioning addict, competing in matches drunk or hungover or buzzed on tranquilizers."
Apple's iPhone 12 will not include a charger. Here's everything you need to know about keeping your iPhone 12 charged.
"With iPhone 12, power adapters will no longer be included in every box, as Apple moves to reduce package waste (and make some cash on accessories). The lineup also includes support for Apple's new magnetic MagSafe charging. Here's what you need to know about charging your iPhone 12, and what you might need to purchase."