News
Link Tank: Hocus Pocus 2 Cast Revealed
The cast of Hocus Pocus 2 has been unveiled, the first trailer for The Book of Boba Fett is here, Eternals is the MCU's lowest-rated film yet, and more in Link Tank!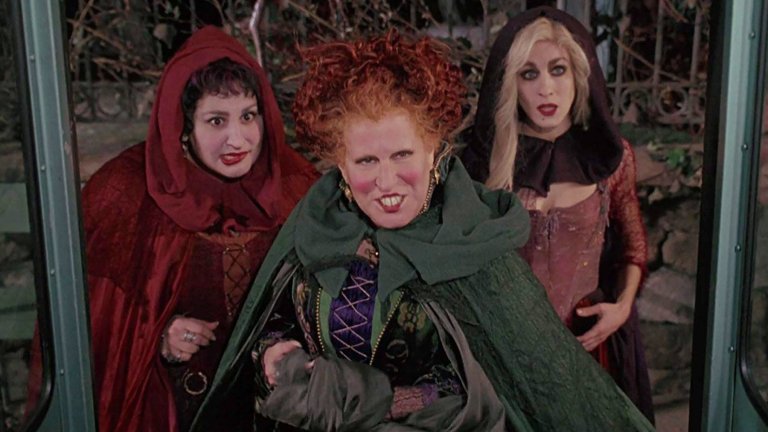 Ted Lasso star Hannah Waddingham headlines new cast members for Hocus Pocus 2, heading to Disney+ next fall.
"Now, this is the kind of Halloween news we love to see: Hannah Waddingham is joining the cast of Hocus Pocus 2! The Emmy winner, best known for playing Rebecca on the smash-hit series Ted Lasso, will be playing an undisclosed role in the highly anticipated sequel. Disney confirmed the sequel and announced several new cast members on Twitter."
Sorry, everyone, there will not be a director's cut of Dune despite campaigns from star Jason Mamoa.
"Denis Villeneuve's Dune is finally out, all two hours and 35 minutes of it. And yet, even before it was released, Dune star Jason Momoa (Duncan Idaho) was calling for more—hoping that a director's cut of the film would be released to the public à la Zack Snyder's Justice League, another Warner Bros. film he starred in."
Tiger King returns, Hawkeye finally gets a solo story, Dexter is making a comeback, and more new TV shows are hitting screens this November.
"November is poised to be a pretty big month in the world of television. Eight years after its much-maligned series finale aired, Showtime's crime drama Dexter returns for a 10-episode limited series subtitled New Blood on November 7. Star Michael C. Hall and executive producer Clyde Phillips—who served as showrunner for Dexter's first four seasons—are both returning."
The Book of Boba Fett trailer is finally here, and it brings us deep into the underworld of the Star Wars galaxy.
"Boba Fett is back, and he and his latest bounty hunting partner mean business in Star Wars' twisty underworld of smugglers and scum. Lucasfilm has released the first teaser trailer for The Book of Boba Fett, giving us a taste of what to expect from the first major spinoff out of the slice of the Star Wars universe glimpsed in The Mandalorian season two on Disney+."
Microsoft and Sega are teaming up to bring you the future of gaming based in the cloud.
"SEGA Corporation (hereinafter referred to as 'SEGA') and Microsoft Corporation (hereinafter referred to as 'Microsoft') have agreed in principle, a strategic alliance that explores ways for SEGA to produce large-scale, global games in a next-generation development environment built on Microsoft's Azure cloud platform. The alliance would form a key part of SEGA's mid to long-term strategy, allowing the business to move forward with 'Super Game', a new initiative for developing new and innovative titles where the key focuses are 'Global', 'Online', 'Community' and 'IP utilization'."
Eternals is now the lowest-rated movie in the MCU despite veering from the "Marvel formula."
"The trailer hinted at a centuries-spanning epic unlike any Marvel movie before. Some fans bought into the hype, waxing lyrical about the visually impressive aura. Others complained that it looked dull, desaturated, and gray. (What else is new?) Zhao's involvement makes her the first woman of color to direct a Marvel movie. That she won Oscars (including Best Director) for Nomadland earlier this year has only raised expectations for Eternals further. The film immediately felt significant."