News
Link Tank: A Quick History of Cheetah in DC Comics
Wonder Woman 1984's Cheetah, a Maggie Kiley interview, how to support BLM protestors from home, and more in today's Link Tank!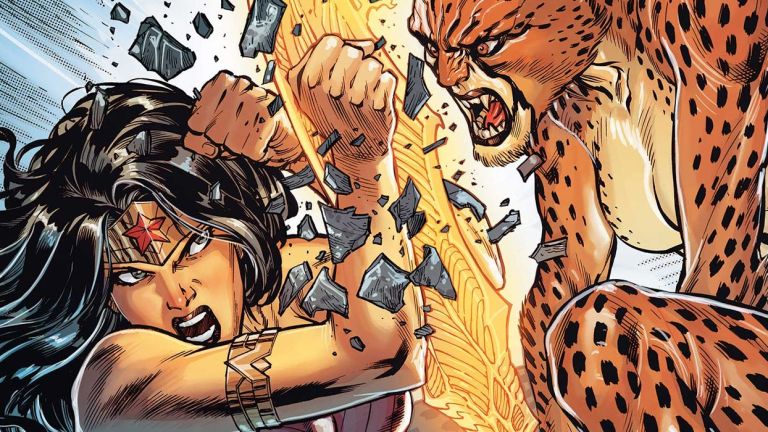 Here's what you need to know about Wonder Woman 1984's villain Cheetah, from DC Comics to the animations.
"Wonder Woman 1984 will see Diana of Themyscira facing off against one of her greatest rivals: Barbara Ann Minerva, also known as Cheetah. Even though she's one of Wonder Woman's most famous villains from the comics, this is the first time we're actually going to spend quality time with her in an adaptation. But who is she? Curl up kitty cats, it's about to get complicated."
Check out this interview with Dirty John: The Betty Broderick Story's Maggie Kiley about season 2 of the show and more.
"The first season of Dirty John told the story of a con artist who manipulated and terrorized women. In season two, the show moves from Bravo to USA for a completely new installment. This season focuses on Betty Broderick, who, in the 1980s, murdered her ex-husband and his young new wife after suffering through a years-long messy and gaslighting divorce process."
If you're looking to support the Black Lives Matter cause but cannot go outside, here's how you can from your own home.
"People around the country are taking to the streets to protest the death of George Floyd and police brutality. But there's still a pandemic on, meaning you might have to risk your health and the health of others in order to show your support. It does not have to be a one-or-the-other choice, though. There are plenty of ways to assist protesters and the Black Lives Matter movement without leaving home during quarantine."
With the weather getting hotter, here's how you can stay comfortable while wearing face masks.
"As the coronavirus pandemic continues to challenge the world's population to rethink everyday behaviors, it seems likely people will continue to practice both social distancing and the use of a cloth face mask throughout the summer. (Cloth masks can't stop infectious particles from entering the nose and mouth, but they can reduce the spread of respiratory droplets by wearers.)"
Why do we need sleep? A new study examines the link between sleep depravation and premature death.
"We know sleep serves cognitive, cardiovascular, metabolic, and immune purposes, but scientists haven't yet pinned down why it's actually essential to survival. But in a new study, in fruit flies and mice, scientists claim to have answered the age-old question: Why do we need sleep to live?"
Internet memes have become a go-to coping mechanism for people on social media in these trying times.
"I was blazing into March with the smug self-satisfaction unique to those who've stuck with their resolutions when I ran headfirst into a global pandemic, sending my plans crashing down around me. In the wreckage of my hopes and dreams, I moved to my couch, subscribed to a wine club, and began express-ordering lounge wear. So when a new meme started popping up on my Twitter feed this week, I felt understood."