News
Link Tank: Henry Cavill and His Many Period Roles
The best of Henry Cavill's period role looks, facial recognition, Squirrel Appreciation Day, and more in today's Link Tank!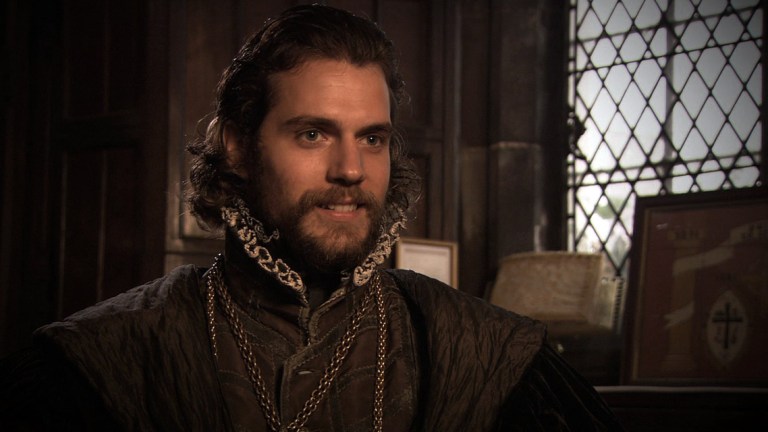 Henry Cavill, most recently known for playing Geralt of Rivia in Netflix's The Witcher, looks his best in his period roles.
"There is something about Henry Cavill in Netflix's The Witcher that just works, despite the wig and contacts. I think that Cavill works best in an environment where men wear either nothing or lace. Also, there's something about leather and possibly having his British accent that's crisper than the dollar bills being sent into the Biden campaign. As I watched The Witcher, I became nostalgic for the period drama looks of old that gave us prime Henry Cavill."
If you don't have cash for Elon Musk's Mars trip, he's revealed alternative payment options.
"The SpaceX CEO, who has big dreams about building a million-strong city on Mars by 2050, revealed more details last week about how regular citizens could take part in humanity's multi-planetary future. While the riches could afford to pay for the trip upfront, Musk is proposing a loan system where visitors would work in the Mars city to pay back the cost of the flight."
Facial recognition is arguably tech's biggest mistake, and here's why.
"Facial recognition is bad. It's really bad. It's a poor system for verifying identity or intent, it's overly permissive, and it trains us to be okay with having our face scanned. In conclusion, facial recognition in consumer technology is the end of civilization as we know it. Thank you for coming to my TED talk. You want more details? Fine."
There's a Hunger Games prequel novel coming out, with a young President Snow as its main character.
"Sure he's evil—but, like, how did he get to be evil? Suzanne Collins has unveiled the protagonist for her Hunger Games prequel novel, The Ballad of Songbirds and Snakes, and he sounds pretty bloody familiar."
On Squirrel Appreciation Day, it's time to learn some cute facts about these furry little critters.
"Even if you live in a big city, you probably see wildlife on a regular basis. Namely, you're sure to run into a lot of squirrels, even in the densest urban areas. And if you happen to live on a college campus, well, you're probably overrun with them. While some people might view them as adorable, others see them as persistent pests bent on chewing on and nesting in everything in sight. But in honor of National Squirrel Appreciation Day, here are 16 reasons you should appreciate the savvy, amazing, bushy-tailed critters."
Book covers are getting increasingly abstract, colorful, and… blob-ish.
"Designing book covers is famously difficult. It's so hard we have an entire idiom that asks us not to judge the worth of something just because its cover turned out really, really ugly. And boy howdy, have there been a plethora of terrible book covers over the years. As such, you can't exactly blame designers for copying, echoing, mimicking, stealing, and repeating a particular design when they stumble onto something that works."