News
Link Tank: HBO Max to Reward Visitors of Iconic NYC Film Locations
Iconic NYC film locations, a new MCU theory about Loki and Ant-Man 3, McDonald's data breach, and more in today's Link Tank.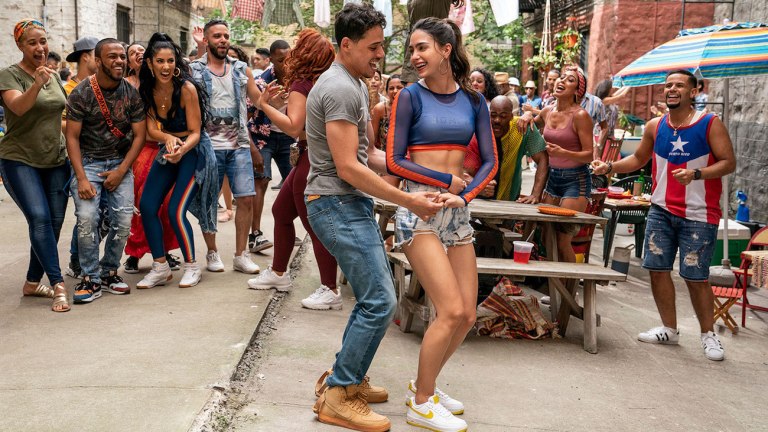 With the premiere of In the Heights, HBO Max is rewarding people who visit iconic film locations in NYC.
"Everyone knows NYC is a hub for TV and movies — just check the subway ads that feature the mayor's stamp of approval. But far too often, shows that take place in 'NYC' are really just… filmed on a sound stage in LA. (Or even Vancouver!) Thus, when films that purport to celebrate the Big Apple actually shoot here, we give credit where it's due."
Tom Hiddleston may be best known for his portrayal of Loki in the MCU, but his credentials are so much more than the one role. Check out some fun facts about his award-winning career.
"British actor Tom Hiddleston is best known for his tenured portrayal of Loki, Thor's morally compromised brother in the Marvel Cinematic Universe. Hiddleston's God of Mischief is so popular that a spin-off series, Loki, just arrived on Disney+. As enjoyable as Hiddleston's performance is, there's more to him than his interpretations of Greek-Marvel mythology."
Mindy Kaling's Velma is going to be Asian, and certain racist Scooby Doo fans are losing their minds.
"In February, HBO Max announced new additions to their adult animation line-up. Among them was Velma, an original series based on Scooby Doo alum and O.G. Mary Sue Velma Dinkley, with Mindy Kaling voicing the title character. Today at The TV Kids Summer Festival, Tom Ascheim, president of Warner Bros. Global Kids, Young Adults and Classics, revealed new details about the upcoming series."
A new theory around the whereabouts of the Time Variance Authority may link the Loki TV series to Ant-Man and the Wasp: Quantumania.
"Marvel fans still know very little about the Time Variance Authority (TVA). The first episode of Marvel's Loki does a lot to explain this all-important bureaucracy's origins and purpose within the Marvel Cinematic Universe, but it doesn't go very far into the specifics of its existence. The organization appears to reside outside the boundaries of traditional time and space, but what does that actually mean?"
The latest in a series of high profile hacks on corporations, fast food chain McDonald's announced that they've suffered a data breach in South Korea and Taiwan.
"Last week, meat-processing provider JBS was targeted with ransomware and yesterday EA reported hackers had breached its servers. Now McDonald's has announced it also suffered a recent data breach. As Reuters reports, external consultants working for the world's largest restaurant chain confirmed that unauthorized activity had been discovered on the company's systems in South Korea and Taiwan."
Jameela Jamil, perhaps best known as Tahani from The Good Place, joins the cast of She-Hulk as the villain Titania.
"After the defeat of Thanos and restoration of half the the galaxy, the Marvel Universe seemed like a rather good place to live. So it's fitting that a star from The Good Place is now on her way to stir shit up. Jameela Jamil, who played Tahani on the hit NBC show, is joining Marvel's upcoming Disney+ series She-Hulk as its villain."