News
Link Tank: The Guardians of the Galaxy Are Getting Comic Accurate Costumes
The Guardians of the Galaxy have new drip, updates on the Godzilla TV series, first reactions to Doctor Strange in the Multiverse of Madness, and more in Link Tank!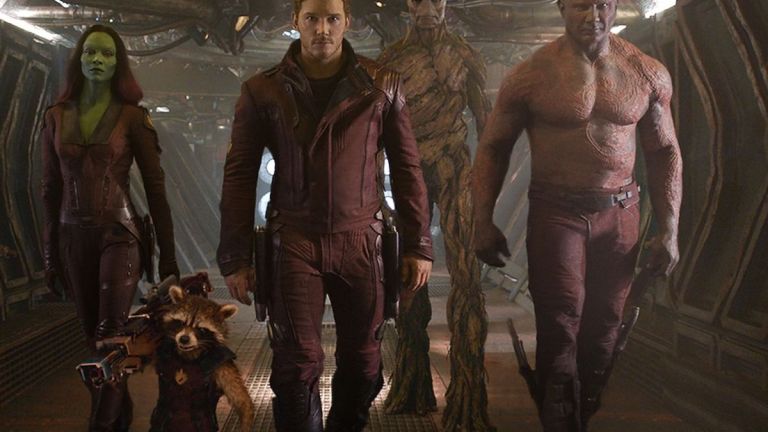 In what appears to be a Phase 4 tradition in the MCU thus far, The Guardians of the Galaxy are the latest characters to receive comic accurate costumes.
"Marvel Studios' rag-tag band of misfit heroes are getting new comics-accurate costumes in Guardians of the Galaxy Vol. 3. The photos, shared by Just Jared, feature Chris Pratt's Peter Quill/Star-Lord and Karen Gillan's Nebula sporting suits highly evocative of the Guardians' look in the mid-2000s Annihilation: Conquest, which spawned the modern-day relaunch of the Guardians of the Galaxy in 2008 by Dan Abnett and Andy Lanning. Also spotted in the pics are a few new alien characters."
Remember when a Godzilla series was announced for Apple TV+? Here are all the details we currently know about the upcoming show.
"Following the success of Godzilla vs. Kong on HBO Max last summer, Apple Plus has announced that it has greenlit a new live-action series (from Legendary) set in Godzilla's Monsterverse! It is being helmed by Chris Black (Star Trek: Enterprise) and Matt Fraction (writer of the Hawkeye run that was the basis for the recent Disney Plus series). Details are still coming out about the project, but here's everything we know so far."
The cast of That '70s Show is back together after nearly two decades for the fittingly titled That '90s Show.
"The original stars of That '70s Show are set to reprise their roles for Netflix's forthcoming spinoff series That '90s Show. Topher Grace (Eric Forman), Mila Kunis (Jackie Burkhart), Ashton Kutcher (Michael Kelso), Laura Prepon (Donna Pinciotti) and Wilmer Valderrama (Fez) will return in guest-starring roles, though Danny Masterson will not appear in the series."
Doctor Strange in the Multiverse of Madness premiered last night, and with it came a flurry of reactions.
"The Multiverse is here and the reactions are pure madness. Monday evening, Disney and Marvel held the first screenings of their upcoming Marvel Studios blockbuster Doctor Strange in the Multiverse of Madness for press and fans alike. Full reviews will be out Tuesday, and the movie is out Thursday night, but what are people saying? We've got all the reactions below."
Oscar Isaac doesn't want to trash talk X-Men: Apocolapyse but does remark he thinks the film could've been better.
"For a guy who often seems like a Serious Actor, Oscar Isaac is really a fixture of not only genre films but major blockbuster franchise films, having dipped his toe in Star Wars, X-Men, and now the Marvel Cinematic Universe with Moon Knight (which is a TV show, not a film, but what is a Disney+ TV show if not a two-hour film with four or six additional hours tacked on needlessly?). Speaking of X-Men, though, Isaac recently sat down with The New York Times to talk about Moon Knight, and he touched on the difficult experience he had working on X-Men: Apocalypse in 2016."
LEGO Marvel fans have a new treat in store, this time a re-creation of Iron Man's Hall of Armor with an impressive selection of figures.
"Another forthcoming Marvel Super Heroes set has just been revealed at LEGO.com! 76216 Iron Man Armoury comes with eight minifigs: MK3, MK25 and MK85 Iron Man suits, Tony Stark, Pepper Potts, Nick Fury, War Machine and Whiplash and will cost $90 when released next month."