News
Link Tank: Ghostbusters Cartoon Coming to Netflix
A new ghost bustin' cartoon is coming, Stranger Things won't go to weekly releases, the connections between Black Adam and Shazam, and more in Link Tank!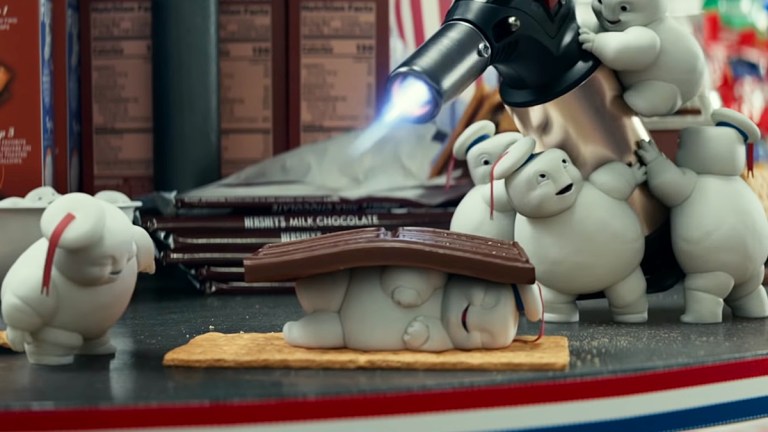 Netflix continues to swing big, this time with a new Ghostbusters cartoon coming from the director of Ghostbusters: Afterlife.
"If you heard Netflix was losing customers and struggling, well… that's absolutely true. But you wouldn't know it from the streaming service's weeklong announcement-a-palooza Geeked Week, which has been filled with trailers, news, and brand-new announcements of new movies and series determined to keep your eyeballs (and clearance to charge your credit card once a month). And the newest major addition to Netflix is also the newest major addition to the Ghostbusters franchise."
Prepare yourself, Marvel fans! The Thor: Love and Thunder tickets are going on sale this Monday.
"If you're as excited as we are for the release of Thor: Love and Thunder, then get ready: Marvel just announced the date of the sale to buy tickets for the film! This is fantastic news for fans of Chris Hemsworth('s butt) and Natalie Portman('s arms) and Tessa Thompson('s whole damn thing). The fourth entry in the Thor saga will follow the God of Thunder as he decides what to do now that he's retired from combat and handed over the keys of New Asgard to King Valkyrie. Of course, Thor can't be kept down for long, not when Gorr the God Butcher (Christian Bale) is on a mission to kill all the Gods. Marvel just released a new teaser, with a ticket release announcement: tickets go on sale Monday, June 13."
Despite the rest of the industry seemingly switching back to weekly releases, Netflix appears steadfast in dropping the last season of Stranger Things all at once.
"Back in Netflix's heyday, it owned binge-watching. (It's not called 'Netflix and chill' for nothing.) But years passed, the original streaming service is suffering, and its competition–like HBO Max and Disney+—have returned to the ancient art of weekly releases. So should Netflix make the switch, too?"
LEGO has revealed another Obi-Wan Kenobi set, this time a build based on the reunion between Obi-Wan and Darth Vader from the third episode.
"Another set inspired by the new Obi-Wan Kenobi series has been revealed. 75334 Obi-Wan Kenobi vs. Darth Vader presents the titular characters in combat on Mapuzo, accompanied by Tala Durith and NED-B Minifigures."
Ozark star Julia Garner has reportedly been offered the role of Madonna in an upcoming biopic.
"Julia Garner, known for her roles as Ruth Langmore in Ozark and Anna Delvey in Inventing Anna, may be taking on the lead role of Madonna in her upcoming biopic. According to reports, the 28-year-old actress was offered the role of the pop icon after a 'grueling' audition process that needed "a skilled singer and dancer." Garner supposedly beat the likes of Florence Pugh, Alexa Demie, Odessa Young, Bebe Rexha, and Sky Ferreira, and she and her team are currently 'considering and expected to accept the offer.' It has not been confirmed as of writing, however."
The Black Adam trailer is here, but there's absolutely no sign of connections to Shazam!
"The trailer does what all trailers basically do: it introduces Johnson as Black Adam, an ancient slave who was reborn with godly superpowers. He is excavated in the modern-day by someone interesting, however: Doctor Fate (former James Bond star Pierce Brosnan). The trailer also includes appearances from heroes like Hawkman (Aldis Hodge) and Atom Smasher (Noah Centineo), superhero."