News
Link Tank: Funimation Celebrates Women in Anime
Women in anime, WandaVision's Agatha Harkness, the best TV shows in 2021, and more in today's Link Tank!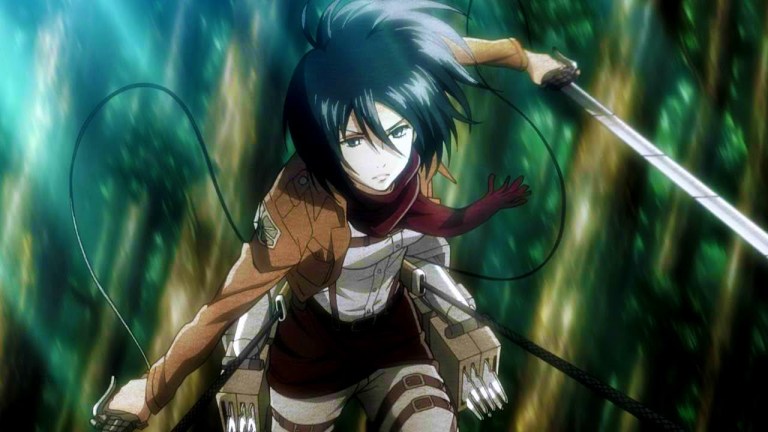 Funimation celebrated International Women's Day yesterday with a look at women in anime. Watch the trailer below:
For more, here's Funimation's archive for Women's History Month.
With WandaVision over, here's what Kathryn Hahn has to say on Agatha Harkness' time in Westview, her Marvel future, and more.
"One thing is true about WandaVision, and it's that Kathryn Hahn's introduction to the Marvel Cinematic Universe as Agatha Harkness is one that fans absolutely loved. Many of us knew she was Agatha from the start, but still, the reveal that she was the famed witch was worth it and gave us one of the best theme songs on the show."
The Library of Congress is seeking transcription help for President James Garfield's diaries.
"James Garfield spent less time presiding over the U.S. than any other president except one: William Henry Harrison, who died from what may have been an enteric infection about a month after his inauguration. Garfield's stint lasted little more than six months, until he was assassinated by a disgruntled man named Charles Guiteau, who believed Garfield should've granted him an ambassadorship."
Jo Martin talks playing a Black Doctor on Doctor Who, where her incarnation can go story-wise, and more.
"The last season of Doctor Who flipped the titular Time Lord's script, upending the 13th Doctor as she learned shocking truths about her homeworld, her entire species, and above all, herself. But one of those shocks—the existence of a renegade past-self beyond any of the incarnations she knew about—has a lot more story to tell."
SpaceX is looking to get Starlink to cars, boats, and airplanes for the satellite internet system's next move.
"SpaceX wants its Starlink satellite internet system to be available in cars, boats, and aircraft. The system is currently designed to supply 150Mbps and up broadband speeds to people's residences. But on Friday, SpaceX filed an application with the FCC to get clearance to bring Starlink to moving vehicles in the US. Tesmanian was among the first outlets to report the news."
From WandaVision to It's a Sin, check out the best TV shows to have come out of 2021 so far.
"We're still in this interminable pandemic but that hasn't stopped the pipes that provide us with content from spewing out its usual mix of solid gold and total sludge. To avoid the latter, we're once again pointing you toward the offerings absolutely worth watching so you always have something in your queue."