News
Link Tank: First Up Close Image of Our Sun Captured
An up close look at our sun, BoJack Horseman's legacy, the Queen of England, and more in today's Link Tank!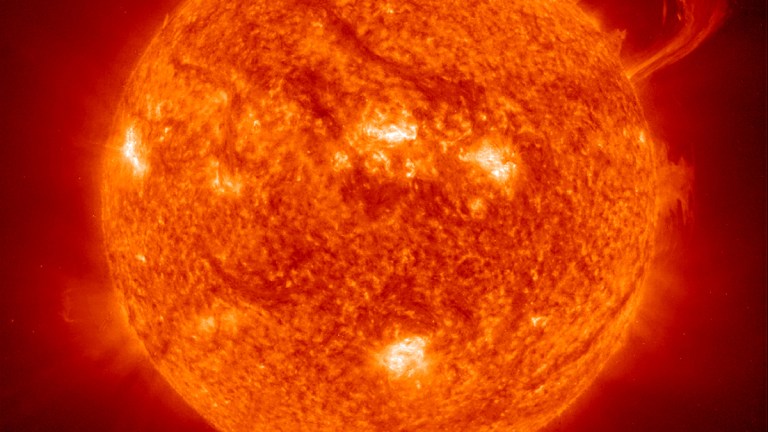 We've got our first up close look at our sun thanks to the 4-meter Daniel K. Inouye Solar Telescope in Hawai'i.
"Though it's the nearest star to Earth, the Sun is still a mystery, and understanding its behaviors—specifically the behaviors that manifest as space weather here on Earth—has proven difficult. The Inouye Solar Telescope's core goals include imaging the Sun's magnetic field in greater detail than ever before."
Now that BoJack Horseman has officially come to an end, let's take a look back at the legacy it left in streaming television.
"Since BoJack Horseman's debut in 2014, the series has garnered tremendous critical accolades, a thriving fan base, and a reputation for being, well, excruciatingly sad. In the world of BoJack, each colorful character, whether human or animal, is constantly wrestling with their inner demons, as well as the self-absorbed and vapid culture of Hollywood. Unlike the imaginary '90s sitcom Horsin' Around that first made BoJack famous, the series insists that growth isn't something that can happen in a single 30-minute episode. Real change takes time."
A graphic artist is on a project to turn arts of past royalties into modern faces. Check out her stunning results!
"Bless BoingBoing, directory of wondrous things, for uncovering what is absolutely my new favorite thing. They highlight the Instagram account @royalty_now_, which is run by 'graphic designer & history enthusiast' Becca Saladin. Saladin uses old works of art and statuary as the base for a contemporary rendering of the subject, which she also bases on an existing picture. The result is a sort of fantastical blend that gives us a famous face we are used to seeing in old-school rendering a contemporary makeover."
As the Queen of England, Elizabeth II owns a lot of stuff, including some of these truly surprisingly things.
"On June 13, 2020, Queen Elizabeth II will be feted as part of Trooping the Colour, an event that has marked the official birthday of the reigning British sovereign for more than 270 years. April 21, the Queen's actual birthday, is also celebrated as such. Of course, having two birthdays is just one of the many perks that come with being the head of the royal family. From bats to Bentleys, here are 39 surprising things owned by Queen Elizabeth II."
Tesla is facing a power problem with its batteries, but CEO Elon Musk promises a solution is on the way.
"During the company's fourth-quarter 2019 earnings call Wednesday, CEO Elon Musk revealed that a major challenge is scaling up battery production. This, he noted, would be "very fundamental and extremely difficult." The goal, he explained, is to both supply enough cars for mass-market vehicles like the Model 3 and Model Y while also lowering the batteries' cost per kilowatt."
The US Department of the Interior wants to replace foreign drones with ones mades in the US, citing security risks.
"Citing national security, the US Department of the Interior today announced plans to one day replace its fleet of Chinese-made drones with American-made ones. Secretary of the Interior David Bernhardt signed an order that calls for the US 'domestic production capability' to build small unmanned aerial systems (UAS). 'The goal is to have a competitive industry here that we can fly American drones at some point,' a senior Interior official told journalists."