News
Link Tank: First Look at Netflix's Blockbuster Series
Netflix's Blockbuster series is upon us, Overwatch has some new patches, you can eat Doctor Strange-themed popcorn this weekend, and more in Link Tank!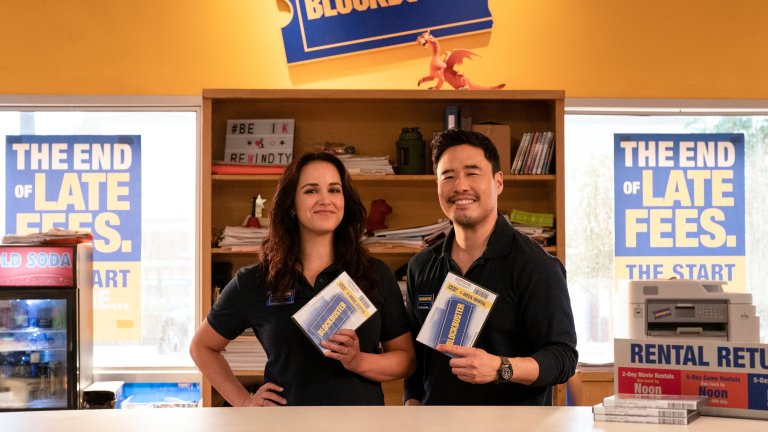 The first official image from Netflix's series about Blockbuster has been revealed. Ironic, because Blockbuster could've bought Netflix a long time ago, but elected not to.
"Netflix isn't really in a position to gloat these days, seeing as how it's being forced to reckon with the reality of the 'there must always be growth!' business model it adopted a long time ago (blame capitalism, not Netflix), but there's no harm in relishing past glories when times are tough. From that angle, it makes perfect sense for Netflix to be making a comedy series about the final Blockbuster video location, holding its own against the forward march of progress. It's like a human being appreciating a noble Sumatran tiger… It may seem as if the humans have successfully obliterated the planet's tiger population, but it's not like humans are doing so great these days. (Netflix is the humans.)"
Speaking of Netflix, the streaming service revealed a new look at their upcoming animated series based on Sonic the Hedgehog.
"Just as Sonic the Hedgehog 2 surpasses its own first installment to become the top-grossing video game adaptation of all time, Netflix has now teased another upcoming 3D animated series based around the blue speedster. Named Sonic Prime, the series was first announced back in February and promised a 'high-octane adventure' where the titular character will have to explore and save a brand new multiverse while looking inwards on a 'journey of self-discovery and redemption.'"
I guess we're just on a Netflix kick today; here are the most expensive TV shows the service has ever produced, from Bridgerton to Stranger Things.
"Netflix has put out some of the most beloved series of the past decade, but all of those dramas, comedies, and sci-fi epics don't come cheap. The studio regularly spends tens of millions of dollars per season on some of its most prized franchises—as well as a few one-and-done misfires."
For just the "low" price of $25, you can now eat popcorn out of a Doctor Strange-themed popcorn vessel.
"With Doctor Strange in the Multiverse of Madness set to release this weekend, AMC Theaters all across the country are ready to offer a perfectly poppable collectible for fans. Beginning, well, tonight, you can eat your popcorn in a Doctor Strange themed 'vessel' that looks like it's meant for something more important than a 'shareable movie snack holder,' but as long as you aren't warping time and reality, you should be good to go on the salt and butter."
The latest Star Wars: Gallery episode about the making of The Book of Boba Fett finally reveals some of the interesting choices made by the creative team of the show.
"Why the hell were two episodes of The Book of Boba Fett about The Mandalorian? That's one of many questions answered in Disney Gallery: Star Wars: The Book of Boba Fett, a brand new one-hour documentary recently added to Disney+ that dives into the making of the most recent Star Wars streaming show."
As its internet views dip online, Overwatch introduces a new patch, but does it make the game better?
"Blizzard shared a lengthy list of Overwatch 2 patch notes today detailing changes it's making to the first-person shooter a little more than a week into the player-versus-player mode's closed beta. In addition to squashing bugs, such as crashes and easily abusable level geometry, Overwatch 2's first beta patch introduces a variety of both buffs and nerfs for its various heroes."