News
Link Tank: Fast and Furious Movies to Screen in Theaters for Free Ahead of F9
Free screening of the Fast and Furious movies, the optimal hours of exercise per week, the wildest moments from Oscars 2021, and more in today's Link Tank!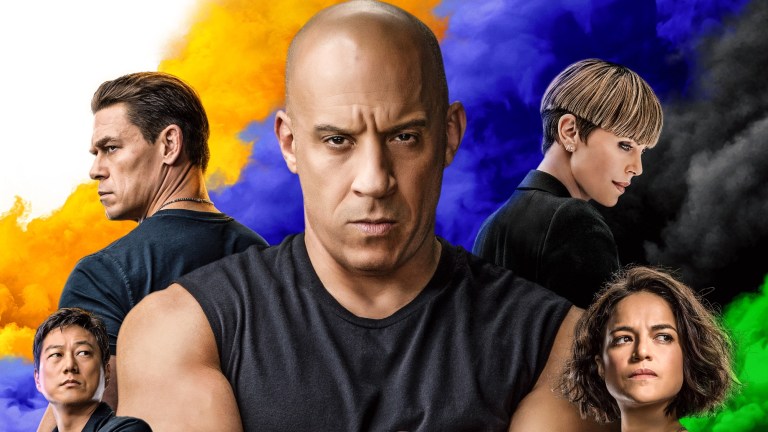 Movie chains across the U.S. are screening all eight Fast and Furious movies for free ahead of F9's premiere.
"Fans of the Fast and Furious on 'Fast Fridays' can watch all eight films leading up to the summer release of F9 for free! Starting Friday, April 30, 2021, and every subsequent until June 18, theaters will show the Fast and Furious movies in chronological order. Movie chains like AMC, Regal, and Cinemark are participating along with 500 theaters across the country."
From Stephen King's Rage to the Encyclopædia Britannica, here are five books that are unlikely to be printed again.
"In an age where readers can get their book fix via downloads or overnight shipping, it can be easy to overlook the fact that not everything is available on demand. Thousands of titles remain off-limits in both digital and analog form for a variety of reasons—some controversial, others due to the author's wishes. Take a look at five titles you're unlikely to find on shelves anytime soon."
An Iron Man fanatic has purchased a billboard in Los Angeles begging Marvel to resurrect Tony Stark in the MCU.
"A new fan-funded billboard in Los Angeles is begging Marvel to resurrect Iron Man himself, Tony Stark. The billboard is yet another example of entitled fandom gone wild, from a community that was emboldened by the release of the Snyder Cut. And look, I was thrilled that Zack Snyder got to finish his version of Justice League. But Snyder's return has opened a portal into toxic fandom, where wishful thinking and absurd fan requests lead to this exact kind of nonsense."
A new study has found the optimal hours of exercise per week for young adults to keep healthy.
"In the window between teendom and adulthood, a quiet change unfolds. One by one, opportunities for physical activity drop away — whether it's the PE class no longer required, the school sports team given up, or simply unstructured time averted toward new responsibilities."
This past Sunday was the biggest night of the year in Hollywood: the 2021 Oscars. Check out some of the best and wildest moments from last night.
"It was an unconventional Oscars, to say the least. It happened two months later than normal, the red carpet was more like a cocktail party, there was no host, and the crowd, gathering in LA's Union Station, was limited to the presenters, nominees and their guests. Instead of clips from the nominated performances, presenters gave heartfelt introductions of each actor and their work."
A team of very confused but determined beavers took down the internet in Canada over the weekend.
"There are many reasons your internet connection stops working, but 'beavers' probably isn't one you'd expect to hear from an ISP. However, that's exactly why the internet went down for some Telus customers in Canada over the weekend. As CBC reports, the incident was explained as a 'very bizarre and uniquely Canadian turn of events,' by Telus spokesperson Liz Sauvé."