News
Link Tank: eBay is Now Authenticating Trading Cards
eBay is adding an amazing new component to their store, why the GameCube might've had the best controller ever, Disney responds to Peter Dinklage, and more in Link Tank!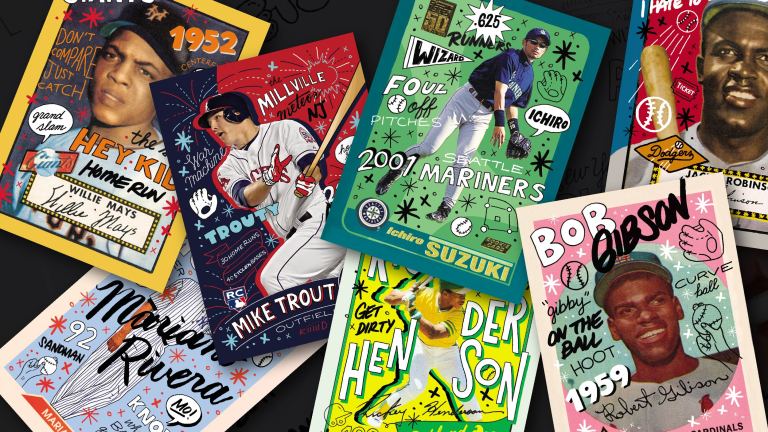 As eBay continues to expand into the collectors market, the online store adds authentication for one of its biggest sellers; trading cards.
"Selling a card per second, eBay has positioned itself well in the exploding card market, reaching more than $2 billion in transactions during the first half of 2021. Initially rolled out for high-end sneakers and watches, eBay's Authenticity Guarantee service will now be provided for all ungraded trading cards sold for $750 and over. 'We strive to be the most trusted marketplace in the business,' eBay's Director of Trading Cards Bob Means told JustBaseball.com. 'Authenticity Guarantee is one of the things that has come directly from our buyers and our sellers as something as they see as valuable.'"
Was the controller for the Nintendo GameCube the peak of video game controllers?
"The video game industry has more or less settled on a standard design for controllers with a pair of matching analog joysticks, a directional pad, four action buttons, and shoulder triggers on top. It's a design that the PlayStation DualShock controller popularized, but one that I genuinely feel Nintendo perfectly executed on the GameCube WaveBird—which also happened to be one of the first mainstream wireless gamepads."
Some concept art for Spider-Man: No Way Home has been revealed, showcasing a fight between Doctor Strange and Mysterio.
"Spider-Man: No Way Home was so full of supervillains some of them barely had anything to do. But was the movie still missing one evil miscreant? Recently revealed concept art reveals the role Mysterio (Jake Gyllenhall in Far From Home) almost played in the movie, and the epic wizard battle we almost got to see onscreen. What was Quentin Beck up to in No Way Home? And what does this mean for Mysterio's future in the Marvel Cinematic Universe? Let's take a closer look."
After Peter Dinklage called out Disney for poor representation in their film Snow White and the Seven Dwarfs, Disney responded to his statements.
"A lot of people have been critical of Disney's insistence on making live-action remakes of every animated film in its vault, if only because it's as desperate as it is creatively bankrupt, but there's another reason why it doesn't sit well with some people: Some of those old Disney movies have aged very poorly, to the extent that we might be better off not resurrecting them and reintroducing them to new generations."
Birds of Prey star Mary Elizabeth Winstead has joined the growing ensemble cast of the Disney+ Star Wars series Ahsoka.
"Mary Elizabeth Winstead (Birds of Prey, Kate) is picking up a lightsaber and heading to a galaxy far, far away. She has joined the cast of Ahsoka, the upcoming Star Wars live-action series for Lucasfilm and Disney+. The series stars Rosario Dawson as Ahsoka Tano, a Jedi Knight survivor who made her live-action debut in season two of The Mandalorian. Winstead joins previously announced cast member Hayden Christensen, who will reprise his role as Anakin Skywalker/Darth Vader. Natasha Liu Bordizzo also stars in the series as Sabine Wren, along with Ivanna Sakhno in an undisclosed role."
One of Tesla's most controversial designs, the Cybertruck, is actually inspired by the iconic sci-fi noir film Blade Runner.
"When designing its new all-electric Cybertruck, Tesla looked beyond its competitors in the motor industry. The electric vehicle company took inspiration from classic movies to create a pickup truck that looks like something straight out of science fiction. According to CNBC, Tesla modeled the Cybertruck after the flying cars featured in Ridley Scott's 1982 film Blade Runner. Tesla CEO Elon Musk has referred to the vehicle as the 'Blade Runner truck' on multiple occasions."