News
Link Tank: Doogie Howser Reboot Gets First Teaser Trailer
The Doogie Howser reboot got its first teaser, there's a new look at Amazon's Cinderella film, and more in Link Tank!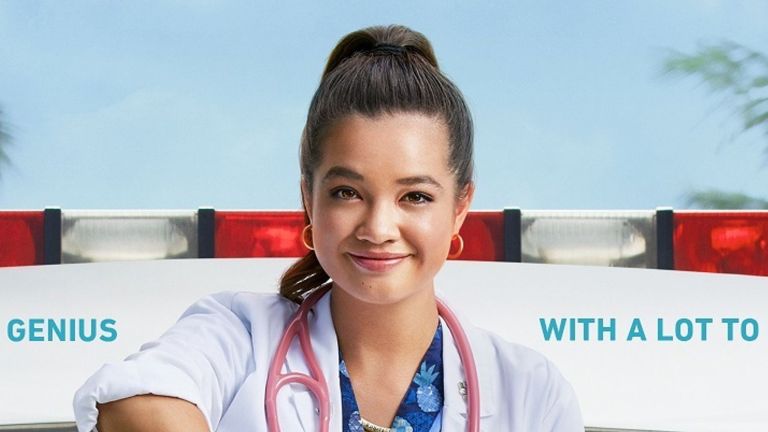 Nothing is safe from your childhood, including Doogie Howser in our first look at the reboot on Disney+.
"Disney is throwing a lot of things at the wall for Disney+. Sure, a The Falcon and the Winter Soldier series makes sense if you have to do something with the Bucky Barnes character. But Turner & Hooch? Who knows why that was at the top of the heap. Speaking of the top of the heap, Doogie Howser, M.D. was Neil Patrick Harris' claim to fame before Harold & Kumar allowed him to side-step onto Tony Awards stages and How I Met Your Mother."
We all know Mutants are headed to the MCU, but they might connect to the universe in an unexpected way.
"That question has been troubling the minds of countless comic book fans since Disney first acquired 20th Century Fox, paving the way for Marvel to introduce mutant characters like Wolverine and Jean Grey, who'd previously appeared in Fox titles like X-Men: Days of Future Past and Dark Phoenix."
Camilla Cabello's Cinderella does all the glass slipper shenanigans, but she also has aspirations of making her own dresses as a small business owner.
"The full trailer for Amazon's Cinderella has sold me. Sure, the teaser trailer had me a little bit interested in the movie, especially because it had a Latinx lead in the form of Camila Cabello, but I didn't go, 'Wow, I need to see this movie, learn its songs, and share it with friends.' After watching the full trailer, I want to do just that and then some, because honestly, Amazon's Cinderella looks really good, fun, and hopeful with a modern twist."
We're still scratching our head on this one… how exactly did Emperor Palpatine survive that fall in Return of the Jedi?
"The dead speak! On the official Star Wars website in fact! In a new blog post on the site today, Lucasfilm Story Group member Emily Shkoukani explained: 'The Contingency'—the canon name for exactly how Emperor Palpatine died, came back to life, and returned to power in Star Wars. A plan that was, according to the site, in place long before Darth Vader threw him down a shaft on the second Death Star."
The HD remaster of The Legend of Zelda: Skyward Swords illustrates why the series ultimately shifted gears and created Breath of the Wild.
"Almost a decade after its original Wii debut, Nintendo's released The Legend of Zelda: Skyward Sword HD for the Switch. And let's be frank: Skyward Sword wasn't the best-received Zelda title ever. Even as it charmed most media outlets, many fans bemoaned its linearity and questionable controls. Frankly, it wasn't many people's favorite. Nintendo took the hint, and totally revamped nearly everything for 2017's Breath of the Wild."
From Kevin Garnett in Uncut Gems to Lebron James in Trainwreck, here are some shockingly decent performances from NBA stars.
"The films and TV shows showcasing the acting skills of NBA players truly run the gamut. Not even counting the many largely interchangeable cameo appearances by NBA stars as themselves over the years—such as Allen Iverson expressing bafflement in Like Mike and then-current stars like Charles Barkley arguing with Billy Crystal's referee in Forget Paris—the genres covered include weepies, spoofs, thrillers, sci-fi, fantasy, and whatever the Dennis Rodman opuses Double Team and Simon Sez were."