News
Link Tank: Don't Look Up Has an Absolutely Insane Cast
Adam Mckay's new movie has a legendary lineup, one Shang-Chi star had never been in a movie before, why we need a Marvel Zombies show, and more in Link Tank!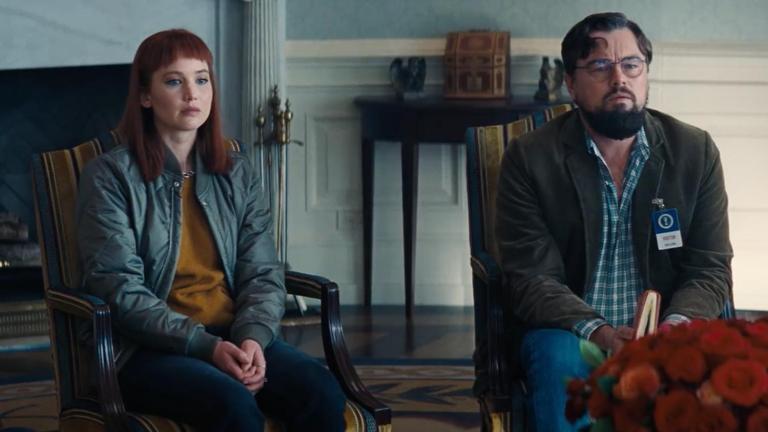 THIS. CAST. Adam Mckay has assembled a true dream team for his latest film Don't Look Up.
"Perhaps Adam McKay saw the Knives Out 2 casting announcements and said 'hold my beer' because his casting for his Netflix film Don't Look Up is pretty incredible: Meryl Streep, Jennifer Lawrence, Leonardo DiCaprio, Timothée Chalamet, Jonah Hill, Chris Evans, Cate Blanchett, Ariana Grande, Scott Mescudi (Kid Cudi), Tyler Perry, and tons of other names that will make you say, 'wait, they're in this movie too?'"
Shang-Chi and the Legend of the Ten Rings star Meng'er Zhang made one hell of a film acting debut in a Marvel movie.
"That's because Shang-Chi marks the first time this 40-year-old Chinese model and actress has ever performed in front of a camera. (Also, in case you're wondering, her first name is pronounced 'Mong-er.') 'This is my very first film experience,' Zhang tells Inverse by phone. 'I came from theater. I never did a film before this. It's very new for me to work with cameras. I did work really hard.'"
The Matrix Resurrections trailer is asking a lot from its audience again, but that's nothing new for the franchise.
"When The Matrix Revolutions ended in 2003, few could have guessed we'd be here today, almost 20 years later, going back to where it all started. Back to The Matrix. After years of rumors, speculation, and anticipation, you better get ready to return to a world of red pills, blue pills, sentinels, agents, and more. Please enjoy watching the tremendous spectacle that is The Matrix Resurrections trailer."
Check out the latest LEGO Super Mario set, a Question Block with hidden worlds inside.
"Get ready to revisit Super Mario 64 with LEGO's newly announced set. Say hello to LEGO Super Mario 64 Block. On the outside, it's a large Question Block, but inside there are four different Super Mario 64 levels: Peach's Castle, Bob-omb Battlefield, Cool, Cool Mountain, and Lethal Lava Trouble. When not in use, they fold right into the block—out of sight."
Can we get an entire show about Marvel Zombies after What If…? concludes?
"I learned about Marvel Zombies years ago when I saw a statue of a zombified Spider-Man with Mary Jane in a bloodstained, completely gutted wedding dress. The figure was at my local comic book shop, and I thought, 'Huh, that's a fun little Marvel AU.' The statue has been in my collection ever since, but at the time, I thought it was just a statue someone made on a whim. I didn't know it was an entire series."
Hopefully one of these flicks isn't one of your favorites, because these are the worst movies of all time according to Rotten Tomatoes.
"Though critiquing movies is a highly subjective business, some are just so good that critics can't help but agree about them—like 12 Angry Men (1957) and Toy Story (1995), both of which have 100 percent 'fresh' ratings on Rotten Tomatoes. But it's not only perfect films that foster unity among critics: Really awful ones can have the same effect."