News
Link Tank: Dave Bautista to Join Cast of Knives Out 2
Dave Bautista joins Knives Out 2, a fan theory about MCU's Ego, a review of Netflix's Sexify, and more in today's Link Tank.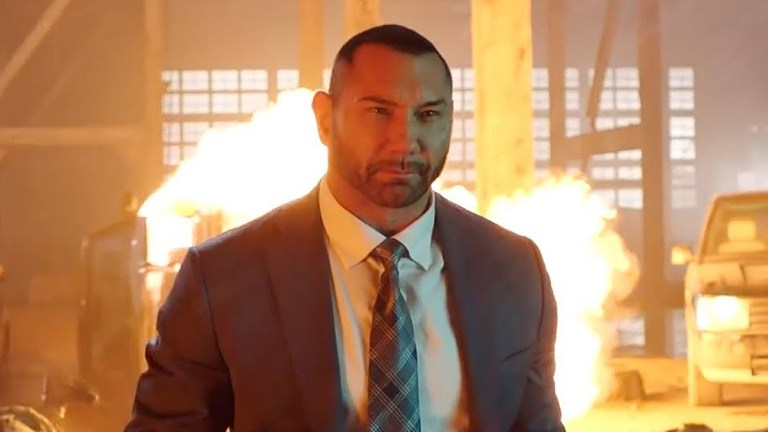 Actor and former pro wrestler Dave Bautista is joining Rian Johnson's upcoming sequel to Knives Out.
"While we don't know much about the upcoming sequel to Knives Out, we do have some new exciting casting! Dave Bautista is joining Rian Johnson's next foray into the world of a murder mystery. According to Variety, Bautista is joining the cast of the highly anticipated sequel which is set to begin shooting in Greece this summer. Daniel Craig will return as Detective Benoit Blanc with Rian Johnson directing, but details past those remain scarce."
Actors sometimes leave a film with more than just props. Check out the actors who adopted their animal co-stars.
"Some actors walk away from a recently wrapped film with a new hairdo or a stolen prop. Viggo Mortensen occasionally leaves with a horse—and he's definitely not the only one. From Sophie Turner's direwolf to Audrey Hepburn's deer, here are 11 actors and the lucky animal co-stars who got to go home with them."
A new fan theory about the fate of Ego the Living Planet at the end of Guardians of the Galaxy Vol. 2 casts another MCU villain in a different light.
"What if Ego the Living Planet didn't die at the end of Guardians of the Galaxy Vol. 2? The celestial Marvel villain (played by Kurt Russell) made his MCU debut in the second Guardians film and pretty quickly proved to be just as powerful and narcissistic as his moniker implied. Like many Marvel villains, the character sought to take over the entire galaxy and came terrifyingly close to doing just that before he was ultimately killed by Peter Quill (Chris Pratt) and his friends."
State Attorneys General are asking Facebook to stop its development of "Instagram for Kids."
"The National Association of Attorneys General (NAAG) is urging Facebook to scrap plans for a version of Instagram aimed at kids under the age of 13. In a letter to Facebook CEO Mark Zuckerberg, 44 attorneys general cited concerns about the safety and well-being of children and the harm social media poses to young people."
Netflix's new Polish series Sexify attempts to sell sex, but fails to deliver more substance than that.
"It's one of the most clichéd, yet tried-and-true marketing mantras when it comes to peddling products or attracting consumers to services: Sex sells. Advertising has long been filled with sexual innuendos, and over the past decade, TV shows have daringly followed suit. If you've seen any huge series that fall somewhere between Game of Thrones, Euphoria, and Netflix's controversial movie 365 Days, you already know how sexually explicit and gratuitous TV can be. That's exactly why Netflix's new Polish series Sexify falls flat—viewers have already been there and done that."
A new Star Wars-themed pinball machine features The Mandalorian's Baby Yoda who can use force to control the ball.
"Despite the death of arcades, there's apparently still enough of a demand for pinball machines for Stern to keep churning out new table designs. The company's latest design takes inspiration from Star Wars: The Mandalorian and includes a Baby Yoda trapped inside who can use the Force to manipulate the ball's trajectory."