News
Link Tank: Why Casablanca Was So Much More Than a Romance Movie
Revisiting Casablanca, early Sesame Street episodes, the best Black Friday deals right now, and more in today's Link Tank!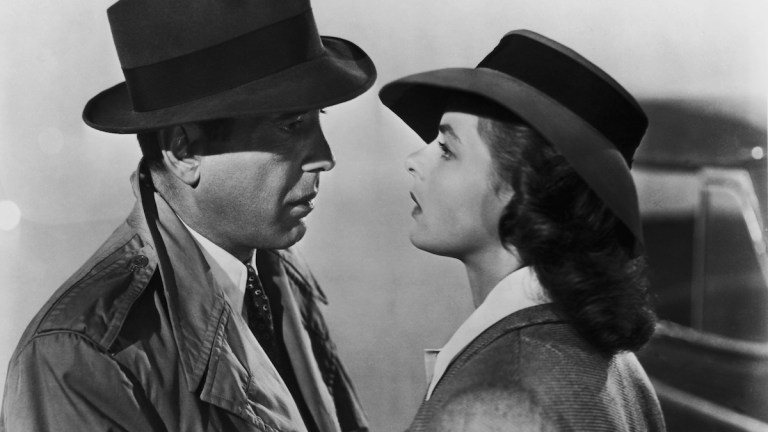 One of the greatest romance films of all time, Casablanca is also an amazing story about resistance and anti-fascism.
"Michael Curtiz's 1942 film Casablanca is considered one of the greatest romance films of the classic Hollywood era. But as I rewatched it last night, I connected with its themes of resistance and hard anti-fascist take."
There was a time when beloved children's show Sesame Street was controversial. Let's take a look at these early questionable episodes.
"Tuesday, November 10 marks the 51st anniversary of the premiere of Sesame Street, the enduring children's series that tackles topical issues filtered through the lens of its colorful puppet residents. Characters like Big Bird and Cookie Monster are the gold standard for innocuous childhood role models. But there was a time when the content of Sesame Street was questionable enough to get a contemporary 'intended for grown-ups' tag."
In a win for renewable energy, San Francisco just became the second largest city to ban natural gas in new buildings.
"San Francisco is banning the use of natural gas in any new buildings, requiring them to rely on the electric grid instead. That makes it the second-largest city yet to ban new natural gas hookups. Hell yeah."
Do you love Keanu Reeves? Check out the actor's twenty best movies from the last thirty years, ranked.
"If a super-computer uploaded Keanu Reeves' entire filmography into your brain, your head might explode. For more than 30 years, the eternally cool actor has perfected his craft in warped cyberpunk realms, idyllic romantic comedy dreamscapes, bullet-strewn action movie hallways, and, in one particularly memorable situation, an out-of-control bus."
Black Friday is increasingly becoming an all-November event. Check out the best Black Friday deals you can get right now.
"Black Friday is no longer just one day. As retailers face less in-store foot traffic due to the pandemic, virtual sales are all the rage, turning Black Friday into Black November. You don't have to wait until Nov. 27 to grab a deal. Check out all the top tech products that are on sale now."
9, directed by Shane Acker and produced by Tim Burton and Timur Bekmambetov, is an steampunk movie you need to watch before it leaves Netflix.
"A new Pixar movie coming out Christmas Day on Disney+ looks to tackle this question, but in 2009, a different animated film asked the same question, with mixed results. After eleven years, the movie in question, with all its rough edges, remains a thoughtful if also clunky underrated gem."