News
Link Tank: Bright 2 Has Been Cancelled
The streaming service is in big trouble, Bright 2 has been canceled, a ton of new Star Wars games are coming, and more in Link Tank!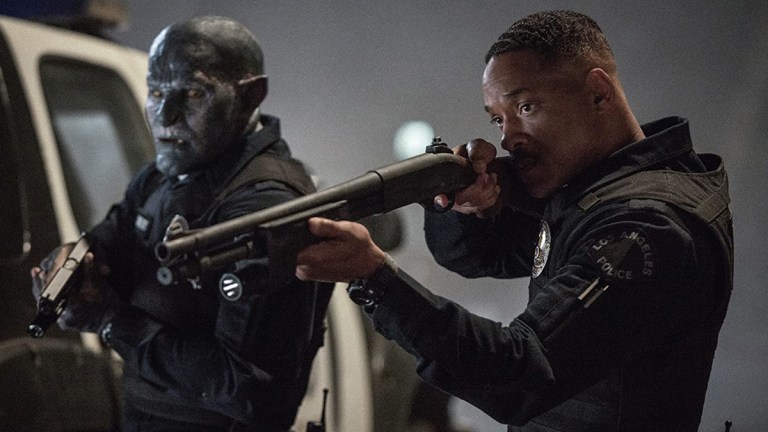 The streaming service Netflix pulled the plug on the sequel to Will Smith's Bright following the controversy at The Oscars.
"It appears that Netflix will not be moving forward with a sequel to Bright. While Bright 2 was confirmed in 2018 with an orc audition, Bloomberg's Lucas Shaw revealed that Netflix has 'abandoned plans to make a sequel to Bright,' but disclosed that it was not related to the recent slap incident at the Oscars."
Speaking of Netflix, The first-quarter reports are in, and it isn't looking too hot a fourth of the way into 2022.
"In the first quarter of 2022 (January 1 to March 31), Netflix lost a net 200,000 subscribers, making it the first time in over a decade that the streaming service didn't grow in subscriptions. If this weren't bad enough, the loss was on the backdrop of Netflix projecting a 2,500,000 subscriber gain. Their stock dropped roughly 30% in the last 24-ish hours. While Netflix continues to provide a handful of favorably received properties like Bridgerton, The Crown, Squid Game, and more, this drop was bound to happen. Everyone has beef with the company."
Fifteen years ago, Andrew Garfield had a relatively obscure role in Doctor Who for one of the show's strangest outings.
"Doctor Who has a long-fabled history of actors—from Julian Glover to Carey Mulligan—showing up in the series before they went on to explode into international stardom, and Doctor Who as a veritable who's who (sorry) of famous stars before they really started shining is a concept as old as the show itself. But now, 15 years on, we're looking back at one surprising guest star in particular."
Nick Cage returns to cinemas this weekend, starring as himself, but what are some other iconic Cage roles? Let's find out.
"Ahead of April 22's The Unbearable Weight of Massive Talent, the highly anticipated Nicolas Cage movie starring Nicolas Cage as Nicolas Cage, The A.V. Club's film buffs weigh in on one of cinema's most charismatic oddballs. The question is simple: What is your favorite Nicolas Cage performance, and why?"
The last season of Better Call Saul has begun! Here are some of the most extravagant fan theories out there.
"Better Call Saul is going off to that great big Cinnabon in the sky. The critically acclaimed Breaking Bad spinoff is back for its final season after a two-year hiatus—two years that gave fans plenty of time to theorize about the fates of their favorite characters and the hidden meanings behind their actions."
Are you a fan of Star Wars games? If so, you're in luck because a plethora of new titles are coming soon.
"Earlier this week, we learned that Amy Hennig would get another chance to help make a Star Wars game following the infamous shutdown of her previous attempt with EA and Visceral. A big announcement to be sure, but have you noticed? There are a lot of Star Wars games being announced this past year or so. And it's a pleasant change."