News
Link Tank: Board Games and RPGs to Play While Social Distancing
Board games and RPGs to play, George R. R. Martin, free 30-day trials to streaming services, and more!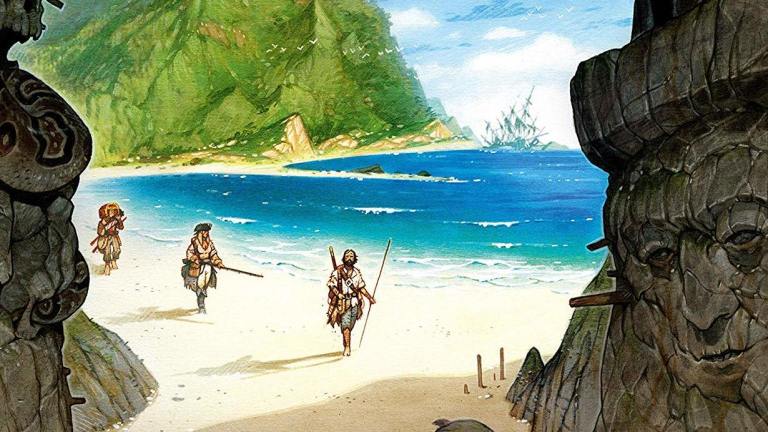 Check out these twelve board games and RPGs while you practice social distancing.
"As we hunker down for weeks or months of social distancing, refrigerators stocked and extra toilet paper on hand, it's okay to allow ourselves a little time for fun and games. Today we're talking about solo games. Whether you're by yourself, or needing a little alone time, here are some board games and tabletop roleplaying games to try out."
A Song of Ice and Fire author, George R. R. Martin, has reportedly been writing every day during the coronavirus crisis.
"The rest of us may not be working on our own King Lear, but A Song of Ice and Fire author George R.R. Martin is taking this opportunity of coronavirus self-isolation to be productive when it comes to finishing his own magnum opus. The writer shared on his 'blog' that he has been working on the long-awaited next installment of his series, The Winds of Winter."
As the coronavirus sweeps the globe, here are some ways you can help your community.
"The easiest and most direct way to help your community at this time is to avoid contracting the disease and spreading it to others. That means washing your hands regularly and properly, practicing social distancing, staying home and away from other people if you're feeling sick or exhibiting any symptoms, and following all protocols being set by your local government. If you're looking for more ways to do good beyond those precautions, you can support one of the many charities helping people whose lives have been disrupted by coronavirus. Whether you want to volunteer or donate, here are some opportunities to consider."
Spring Equinox 2020 is the earliest it's ever been in over a hundred years. Here's why that is.
"The moment winter becomes spring is upon us. Sometimes also known as the "vernal equinox," the day marks the day when day and night are almost equal everywhere around the world. But this year, spring is early. For a series of complicated reasons, this year's equinox is on March 19, not March 20 or 21 like usual. The vernal equinox this year takes place on Thursday, March 19, is the earliest in 124 years."
The HBO miniseries The Plot Against America is a fascinating mix of facts and fiction.
"In The Plot Against America, Philip Roth's 2004 novel, the narrator, who shares the same name and more than a few biographical details with the author of the book, is a stamp-collecting, rule-following Jewish boy growing up in Newark, New Jersey, in the early 1940s. It's a time of political unrest, with violence brewing overseas and on the news, and many of the tense conflicts of the day play out at the dinner table. The first sentence, written in Roth's quasi-conversational style, notes a 'perpetual fear' that hangs over the author's memories of the period."
A number of streaming services are offering 30-day free trials in the wake of the coronavirus.
"If you're stuck inside during the COVID-19 outbreak, watching streaming video is an excellent way to pass the time. There's always something new to watch, and if you're looking to add a new service to your collection, we can help you make a choice that's right for your budget. But the cost of those video-streaming services adds up. Many offer seven-day free trials, but with so many of us stuck at home, a number of more niche services are hoping to attract new eyeballs with free, 30-day trials."